how can we help?
Our experts act across the entire property and development lifecycle. Take a look at how we can help you achieve your business and property objectives.
Aviation
Land and infrastructure
Rail
Aviation
With over 30 years' experience working at airports in the UK and Ireland, our understanding of this unique property environment is second to none.
We have, over time, acquired vital operational awareness of the workings of a modern airport, enabling us to provide a bespoke service to aviation clients that is highly respected within this niche area of property surveying.
We are active at more than 20 UK airports. We advise our aviation clients on all aspects of their operational portfolio, ranging from check-in desks to baggage facilities: lounges to ramp accommodation and from aircraft maintenance hangars to motor transport facilities. We create bespoke multi-disciplinary teams to work on any airport instruction we should be engaged on.
Valuations, acquisitions and renewals
We provide advice on lease renewals and rent reviews, terminal relocation projects, reviews of business rates assessments and associated appeals and management of dilapidation claims. Our in-house team can also advise on valuation matters relating to airfields or airport property.
Optimising property portfolios
We have dealt, and continue to deal with, many diverse and complicated portfolios, successfully providing cost effective and workable solutions to fit the everyday operational needs and the ever-changing demands of airport landlords.
We have been an invaluable part of our clients' teams during COVID by effectively diversifying our skills to undertake swift evaluation of portfolios and effectively managing a high percentage of hand backs during a relatively short but challenging period of time. Our team also assisted with the obtaining of COVID grants when the aviation industry was hit extremely hard, and nothing was normal.
Delivering construction and fit out projects
Our expert team can provide comprehensive project management for construction and fit out works at, or around, airports as well as project monitoring, contract administration and building inspection reports.
Key Contact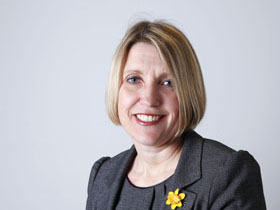 Sarah Kelley
Director - Aviation
Land and infrastructure
We support the future of transport. Our multi-disciplinary experience of national infrastructure schemes includes:
Infrastructure projects - valuation, acquisition, CPO, consultancy and management for projects such as High Speed Two
Residual portfolios - land disposals and development advice, for example the sale of over 900 properties for BRB (Residuary) Ltd realising over £300m
Non-operational land - management and letting of land, buildings and arches
Freight sites, depots and industrial – lease advisory and consultancy
Multi-modal transport infrastructure projects – advice, land assembly and development consultancy to Local Authorities and Combined Authorities
Key Contact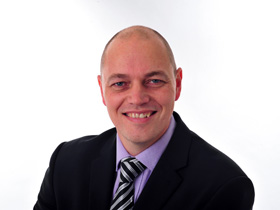 Stephen Humphry
Director - Transport
Rail
Estate management and station retail
We manage over 1000 stations, maximising commercial returns and delivering improved customer facilities through redevelopment, third party investment, portfolio reviews and retail insight.
Our retail teams advise on:
conversion of underused space
commercialisation
Pop-Up markets
lettings to top brands and quality independents
Project management and building consultancy
We have expert project management, project monitoring, cost consultancy and contract administration teams to support the safety and regulatory requirements of the operational environment.
Our project management services include:
automatic ticket gate installations
retail space creation
customer information systems
Access for All schemes
new car parks and customer lounges
Asset management
We help operators operate more efficiently. From cost management to environmental solutions, relocation advice to project managing improvement works, our advice is commercially driven.
Our asset management services include facilities management services, contractor procurement, development and management of asset management plans and strategies.
Management consulting
We can provide a property perspective for any kind of transport-related project. Whether bidding for a new franchise or developing a case for investing in new facilities we provide essential property insight.
Our sector expertise means we can provide strategic advice on the implications of station lease and rail franchise structure, revenue projections, identification of and help to secure sources of public or private funding.
Key Contact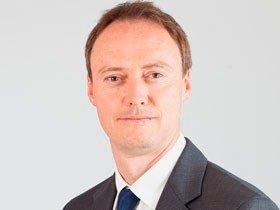 Jeff Robinson
Director - Transport