Assets for sale
Online Auction
PRIVATE TREATY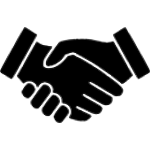 BUSINESS SALES

Property

REGISTER FOR UPDATES
Get the latest insight, event invites and properties by email
COVID-19 Update
We would like to thank all our valued purchasers for their regular interest in, and custom at our machinery auctions and private treaty sales.
Due to the current governmental advice on "staying at home and away from others", we have reviewed the best approach to manage our online auctions and private treaty sales that is in the best interest of our staff, clients, customers and society in general and working firmly within the governmental advice
The following is our policy moving forward, until governmental advice changes again.
Sale Postponement.
Where it is at all possible to postpone asset sales, they will be postponed until governmental restrictions are relaxed and the risk to individuals has reduced.
Sale Continuation
Where it is not possible to postpone, auctions and private treaty sales will continue with strict adherence to governmental advice on self-isolation, social distancing and hygiene.
Details on how that will be managed will differ from sale to sale and more information can be found on our advertisements for individual sales when the approach has been confirmed and will be emailed to purchasers prior to viewing and collection as well.
However, the general principal will be:
Viewings:
Viewing will be limited to phone enquiries or virtual inspection

If it is felt absolutely necessary, in person viewings will be strictly by appointment only, with one member of LSH staff and one purchaser
Collections:
Strictly by appointment only

Bank Transfers only – there will be no cash handling on site

Equipment will be delivered to your vehicle by LSH staff, where possible and practicable

Where purchasers have to enter the site, social distancing and hygiene regimes will be enforced and followed rigorously by LSH staff
If we have to make any changes to previously advertised sale details, email notifications will be sent immediately to purchasers and auction registrants. Individual sales on our website will also be updated with specific changes.
These are unprecedented times, presenting unique challenges to all of us and you can rest assured that LSH Machinery Auctioneers will continue to operate under our high professional and ethical standards and will be as flexible as individual sales and circumstances allow to ensure that transactions complete. We thank you for your continued custom and understanding at this time.
Hygiene
Social Distancing
Self-Isolation
Our services