how can we help?
Our experts act across the entire property and development lifecycle. Take a look at how we can help you achieve your business and property objectives.
Investors
Occupiers
Developers
Investors
Our industrial and logistics team has the contacts and experience to support, enhance and implement your property strategy – optimising returns and minimising risk.
Our industrial and logistics team has the contacts and experience to support, enhance and implement your property strategy – optimising returns and minimising risk.
We anticipate market trends to identify investment hotspots, structure transactions and then actively manage your asset portfolio.
Trusted by the major industrial and logistics investors
We represent and advise major investors throughout the UK and Ireland, including Henderson Global Investors, Aviva, Rockspring and F&C Reit. We are active for these clients in both the single and multi-let industrial markets as well as development sites.
Thanks to our network of offices nationwide, we support our clients with relevant on-the-ground industrial and logistics advice in any location throughout the acquisition process. We provide strategic advice on tenant intentions, together with advice on likely rental and incentive levels required to minimise void periods for vacant industrial units.
Together with letting and minimising voids, we also assist in the purchase phase for our investor clients.
Finding the best opportunities for our clients
We provide our clients with access to the best investment opportunities the market has to offer.
This website incorporates a full property and site search facility, providing comprehensive details of some of our current instructions.
We achieve a high rate of repeat business, which is testament to the successful outcomes we deliver and to the longstanding relationships we build with our clients. Year on year, around 75% of our industrial and logistics instructions are repeat business.
"We have always been given a first class service and have enjoyed a successful client/agent relationship. The team is always on top of enquiries and comes up with innovative ideas to add value to our portfolio."
Julian Rooth, CEO, Centurion Properties.
Occupiers
Our team of industrial and logistics experts offers sound and uncomplicated advice to occupiers in the logistics and manufacturing sectors, finding you the right space and saving you money.
Year on year, 75% of our industrial and logistics instructions are on behalf of existing clients, including Tesco, Boots and Clipper Logistics, providing a deeper understanding of logistics property and markets than our competitors.
We can help you find and acquire industrial and logistics property ranging from large scale national distribution centres (100,000 sq ft and above) down to industrial units of 1,500 sq ft.
We also dispose of around 10m sq ft of industrial and logistics space every year.
Supporting acquisitions
We are experts in acquiring industrial warehouse space and will match the right freehold or leasehold property to your business needs.
Whether you are looking to acquire a national distribution centre on a build to suit basis or a local depot in an existing building, we have the skills to assist you. Typically, our services cover each stage of the acquisition process, including:
Search review – ensuring your search criteria are aligned with your business needs from the outset
Market appraisal – providing detailed advice on leasing or purchasing , as well as build-to-suit or development options and identifying off-market opportunities
Building and racking layout options – working with you to design the optimal layout for your buildingShortlisting – drawing up an industrial property shortlist and conducting the initial inspections
Negotiation and agreement of terms – using our market knowledge to get you the best deals
Benchmarking – helping you compare options for occupancy cost and operations
Legal services – transactions often fail during the legal process – our understanding will help you navigate the potential pitfalls and deliver the best commercial solution
Fit-out – we help manage the process for you
Managing disposals in the industrial and logistics market
If you're considering disposing of an industrial or warehouse property to reduce lease liabilities or raise capital from a freehold sale, we will ensure that you achieve the best possible exit. We can advise you throughout the process, including:
Reviewing your portfolio and agreeing the disposal route and timescales
Creating and delivering a targeted marketing campaign
Managing viewings
Negotiating and agreeing on terms, using our market knowledge to get you the best deal
Legal services – we help you you navigate the potential pitfalls and deliver the best commercial solution
Developers
From finding and acquiring the best strategic sites, to helping you find the ideal occupiers, our expert team will work with you throughout the development lifecycle to maximise the return on your investment.
Advice throughout the development lifecycle
We provide comprehensive advice on every aspect of the development process, with services including:
Finding and acquiring suitable land and industrial property for sale, and providing appraisals
Securing funding and investors – including structuring joint ventures
Supporting design and build/speculative development – providing feasibility and masterplanning studies
Pre-letting or selling your industrial development – developing and implementing a marketing strategy and securing occupiers
Connecting you with occupiers and investors
Central to our offer is our ability to link developers with occupiers, investors, sources of funding and prime land acquisition opportunities for industrial and logistics developments.
We hold long-term relationships with a significant number of major corporate occupiers, retailers, manufacturing and logistics businesses. Our work with the over 250 public sector bodies means we have access to surplus land that we can introduce to you.
Allied to that, our market leading research team provides a wealth of intelligence on market trends – which our industrial experts draw on in advising you.
Working with market leading developers in the industrial and logistics market
Our clients include leading developers in the UK & Irish industrial and logistics market such as Prologis, Gazeley, Canmoor & Roxhill. Previous projects range from advising on refurbishments and single development projects to driving long-term complicated schemes through pre-planning, planning, construction and letting phases.
We're happy to immerse ourselves in the detail and align ourselves with your objectives, so we are there for the long term.
A further area of expertise is sustainability. We'll help you implement this into building design wherever possible. We are advising Gazeley on the disposal of Blue Planet, Stoke on Trent, a 383,036 sq ft speculatively developed warehouse that is the world's first BREEAM "Outstanding" rated logistics building.

NEW DAWN FOR INDUSTRIAL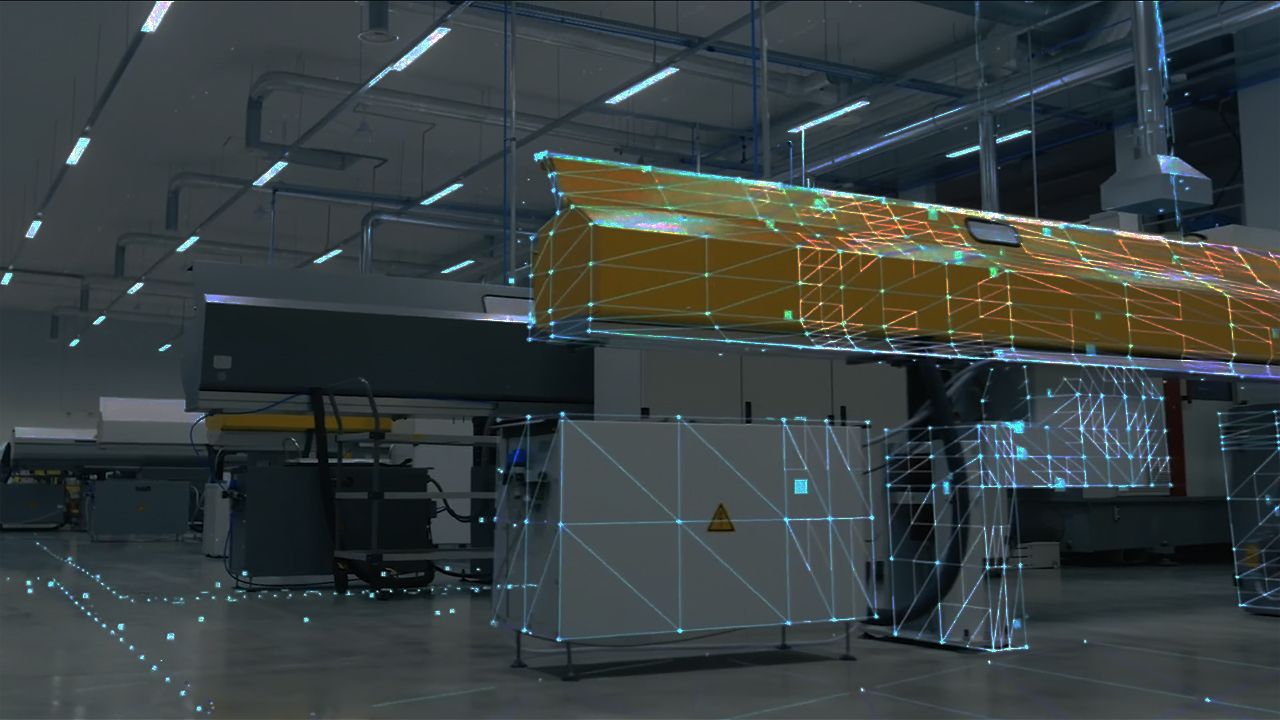 MARKET Insight
Industrial and Logistics Market
Explore industrial market take-up, availability, rents, prime land values and key deals across the UK.
Launch app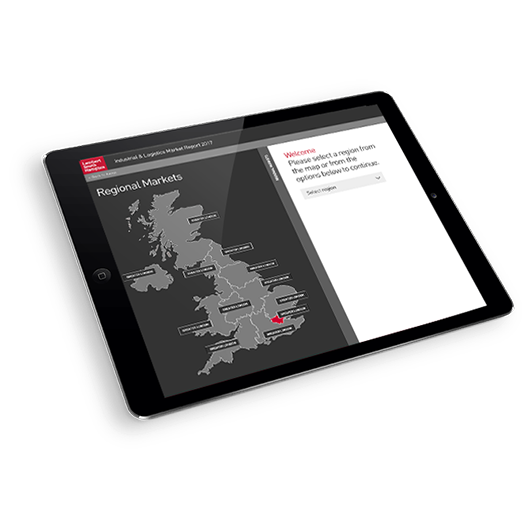 Meet the team
Across services and sectors, find the right person