how can we help?
Our experts act across the entire property and development lifecycle. Take a look at how we can help you achieve your business and property objectives.
Our services
Why LSH?
Our creds
Our services
Our science and technology park specialists provide a comprehensive range of property services and advice to developers, investors and occupiers across the UK, including:
Marketing and promotion: creating a vision and brand for the park including re-branding laboratory developments.
Lease advice: our teams have in-depth experience working on both sides of a negotiation, lease acquisitions and disposals.
Planning: right from the beginning of the project, we provide specialist planning and development advice.
Innovation: science and technology parks attract creative, innovative businesses looking to grow, surrounded by like-minded people. We advise on all aspects of design and delivery including innovation centres or incubators.
Sector mergers: our specialists can provide all the due diligence advice you need during mergers and acquisitions within the industry, or with external organisations.
Workplace consultancy: science and technology parks need to provide the right workspace for their occupiers, from lab space to offices; speak to our team about location modelling and workplace design.
Finance: our experts are highly connected within the industry and well placed to advise on the creation of all investment vehicles, including funding and joint venture agreements for science park development.


Why LSH?
We have the best science and technology park experience in the industry, gained over many years of experience conducting significant deals through our local, regional and national network of offices.
The UK's science and technology parks continue to grow at pace, in both size and number, providing the space that academics and scientists need to push boundaries and make cutting-edge discoveries.
Our intimate understanding of the workings of a successful park has put our team at the forefront of the sector. From our network of regional offices, we offer a science-led approach to targeting clients that will widen a park's reach and appeal.
Our creds
We know how to find opportunities: our wide UK coverage means that we are the first to know when a new opportunity comes to market or where occupiers are looking to locate.
We understand occupiers: occupiers on science and technology parks are not like other property occupiers; we know how to speak their language and understand what they are looking for.
We have the data: our track record across the science and technology park sector provides us with the information we need to help clients get the best deal and create the most successful facilities possible.
We know how to reach tenants: our marketing campaigns are built on sector-specific targeting that reaches the heart of the industry the park is aiming for.


Get in touch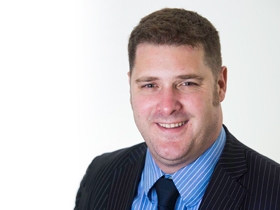 Peter Musgrove
Senior Director and Head of South West & Wales
Craig Hinvest
Director - Central London Office Advisory