how can we help?
Our highly experienced team offers comprehensive, objective, collateral reviews and valuations, combining the approach of the traditional asset valuer with the needs of today's lenders.
Commercial property asset management
Commercial property management
Facilities management
Health and safety risk mitigation
Property accounting
Residential Property Management
Commercial property asset management
Whatever the market conditions, you can rely on our team. We deliver returns for institutional investors including financial institutions and insurers, via our best in class asset management based on watertight investment knowledge.
Effective asset management is increasingly important for investors looking to drive returns in a relatively flat commercial property market.
Our Asset Management team delivers higher investment performance for large property management companies and financial institutions – whatever the market conditions.
Our aim is to add value to your portfolio or property. We focus on taking an overall view and on understanding your needs, all backed by our sound understanding of investment principles.
Our specialist team is supported by local delivery teams who will implement any asset management initiatives simply and effectively.
It's an approach that's contributed to fund out-performance on a number of mandates that we hold.
We provide a full asset management service to a number of retained commercial property funds with a total capital value of circa £1.5bn; clients include Henderson Global Investors and Rockspring Investment Managers.
Our success is built on:
Delivering bottom-up solutions that draw on our active dialogue with your occupiers
Working closely with our investment advisors to make sure we focus on the activities that will provide the greatest increase in capital value
Carrying out active dialogue with agency teams and our network of national offices to capitalise on local market trends
Delivering higher investment performance
Our goal is to realise higher investment performance from your commercial property investments, regardless of the conditions.
We will identify early opportunities to consider rent reviews and lease expiries as well as to remove lease break options. Find out more about our lease advisory services
We will also reviewing your property business plans, taking a fresh look at your assets to continually drive performance. Our activities could include managing letting agents, identifying and delivering refurbishment projects and implementing empty rates mitigation schemes.
Commercial property management
We understand our clients are focused on performance, principally maximising returns from their assets.
Our commercial property management service provides a platform for investment out-performance.
Your commercial property investments need to be income producing and rents need to be collected on time. You need clear visibility of your portfolio and its performance and to know what needs to be done to increase the profitability of your assets. Our online systems, bespoke reporting and keen attention to detail provide the up-to-date information you need if you are to move quickly to make changes to your portfolio. We reduce voids by working closely with your tenants and agents on tenant requirements. And we take care of the basics – such as collecting rents on time.
Delivering dynamic commercial property management
Our wide coverage across the UK means that we are close to your properties – and your occupiers. This results in a more dynamic commercial property management service as we can:
Regularly inspect your commercial properties
Offer a truly local market insight
Develop a relationship and rapport with your occupiers
It's an approach that works. Benchmarking our occupier retention performance with IPD data shows our occupier-focused management service has delivered a 30% out-performance.

The significant stock of commercial property assets under our management comprises:
7,500 commercial properties
20,000 occupiers
£450m rents collected annually
Over £70m service charge expenditure administered annually
Facilities management
Facilities management (FM) is integral to the successful management of your property portfolio. This means properties should run smoothly and any problems reported and resolved as quickly as possible.
Many landlords outsource facilities management to improve efficiency and to ensure their buildings provide the environment and services that will satisfy the business requirements of their occupiers.
Effective facilities management allows occupiers to focus on their core business and maximise their productivity, whilst reducing costs and ensuring full compliance with regulation.
Reducing costs and improving occupier satisfaction
Our office network and infrastructure means we are close to the properties we manage. This allows us to deliver facilities management services efficiently and to develop strong relationships with the occupiers in our managed portfolios.
Our team will manage your day-to-day facility management and maintenance tasks effectively, reducing costs and making sure that your property operates with maximum efficiency and safety – all while improving occupier satisfaction.
You can hand over responsibility for all administration, liaison and reporting, leaving you with more time to concentrate on your business.
Delivering key benefits for our clients
We offer a wide range of services to support our clients, including helpdesk facilities, technical advice through approved consultancy for health and safety and M&E services, Planned Preventative Maintenance, equipment lifecycle analysis and energy management.

Our Facilities Management team will integrate the planning and management of both hard (e.g plants and building fabric) and soft (e.g landscaping, cleaning, security, reception and health and safety) facilities, delivering high-quality, robust service streams and economies of scale .

The key benefits for our clients include:
Centralised reporting and tracking through our online reporting systems
Accurate and timely financial information for service charge budgeting and control of expenditure
Building fabric reports by our partner consultants
Compliance with statutory health and safety and building engineering requirements
Regulatory and statutory compliance through proactive monitoring and management
Supply chain management – delivering value and using the right contractors
Safe working environment – our online portals monitor health and safety compliance and manage our approved contractors, providing visibility and consistency for our team and clients alike
Health and safety risk mitigation
Businesses simply cannot compromise on health and safety. As such, we operate robust health and safety mitigation systems which provide a secure and safe environment for your occupiers and visiting members of the public, and help to reduce the risk profile of your property portfolio.
Businesses cannot compromise on health and safety.
For all the properties we manage, we will provide a secure and safe environment for your occupiers and visiting members of the public, helping to reduce the risk profile of your property portfolio.
To help deliver our service, we have a strategic partnership with SM&MS Consulting who independently audit and manage our multi-let properties to identify potential health and safety issues. Any issues are notified to our Facilities Management team who will take immediate action.
The whole process is completely transparent. You'll have full access to all our health and safety data via an online portal; you can track the progress of remedial actions and check the data for any property at any time.
It's an approach that helps us to significantly outperform the industry average for health and safety compliance on our managed portfolios:
Nationwide office network: we're close to the properties we manage
Independent health and safety audits
Transparent approach: you can see audit results immediately and track remedial actions against identified risks in real time
Key Contact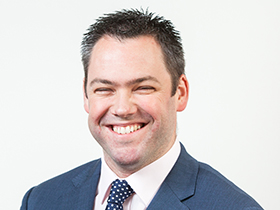 Mark Stewart
Head of Health and Safety Property and Asset Management
Property accounting
Managing income and expenditure is a fundamental requirement for running an effective property management or estates management function.
Managing income and expenditure is a fundamental requirement for running an effective property management or estates management function.
Our property management services help our clients to collect income effectively and provide them with up-to-date and accurate management information.
Processes for effective property management
Strong rent collection and debt management processes are the cornerstones of a good property accounting function. We achieve excellent RICS audit results with 100% compliance.
We control the whole rent collection process, from the initial demand run to the receipt of the cash and daily transfer to our clients.
Every day, we complete rental income transfers, service charge expenditure management processes, credit control and data analysis. This means that arrears reports are up to date and we can identify issues early, enabling effective debt management on arrears the moment they become due.
All payments are made in line with contractual agreements. Payments are made electronically, with remittances being emailed, so we can deal with any queries immediately.
Management information at your fingertips
We can provide you with direct access to real time updates on your portfolio, so you have the up-to-date and accurate information that you need.
All accounting reporting requirements for income, service charges and VAT are analysed by our highly skilled client accountants and will be provided whenever you need them.
We'll integrate our IT platform with your systems to provide bespoke reporting and information when you want it, how you want it. Our team has deep experience with all the leading property management systems, including PMA, MRI, Yardi, APB and ECS.
Residential Property Management
We manage 40,000 residential properties for landlords across the UK and Ireland. This provides us with unrivalled insight and knowledge when it comes to understanding what landlords require – value for money and a seamless service.
First off, we know how to take the headache out of property management for you. We spare you time and energy by handling any building issues that inevitably crop up as well as on-going administrative tasks. We also advise on rental values, operational costs and attract and retain high quality tenants for you. So whatever your need, rest assured we've got it covered.
Our service
Shopping centre management: unrivalled capability
We manage over 40 shopping centres across the UK and Ireland. Take a look at our portfolio.
Find out more