A strong occupier focus on quality has driven a step-change in prime rents across a host of regional centres in 2022. Meanwhile, growing aversion to poorer quality office space will accelerate rates of obsolescence.
Download the Regional Office Market Report 2022 here
While the financial market tumult admittedly came later in the year, the regional office markets have performed reasonably well throughout 2022. While take-up is only likely to match 2021's level, the year has seen an improving depth to activity at the smaller to medium-sized end of the market.
The statistics also underline the importance of quality. The pandemic's legacy of massively increased hybrid working is pushing occupiers in ever greater numbers to exchange quantum for quality. The pressure to do so has also strengthened on the back of unprecedented rises in energy costs, with the business case for occupying environmentally efficient buildings now working alongside the increasingly accepted ethical case.
The focus on quality has been reflected emphatically in rental levels, with the delivery of best-in-class product driving a step-change in prime headline rents across a host of regional centres in 2022. On the flipside, growing aversion to poorer quality, or even frankly 'ordinary' space, points to accelerated rates of obsolescence.
Our research reveals that the availability of grade A space across the combined regional markets has moved to its highest level in a decade, boosted by a range of completions and soon-to-complete schemes across the core markets. Markets with a healthy choice of quality options will have the substance to drive activity in 2023.
However, the conveyor of new-builds and refurbishments is slowing markedly. High build costs and a sudden pricing correction have stymied developer appetite, meaning new construction starts will be few and far between in 2023. With an increasing focus on ESG credentials and staff wellbeing, occupiers may struggle to find a solution to match their ambitions in the near future.
While landlords find themselves under immediate pressure from pricing shifts, a window of opportunity is nonetheless opening up to reposition tired, existing buildings to the desired quality, in the process capturing substantially higher rents.
LSH has an experienced team across the UK that continues to outperform the competition in many areas. We provide a range of services from development consultancy, letting, building consultancy, rating, property management and capital markets. There are some fantastic opportunities likely to emerge in 2023 and we'd be delighted to assist you with your requirements. Please feel free to get in contact with myself, Ryan Dean or one of the team.
Get in touch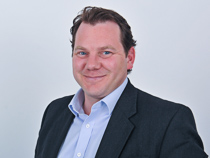 Charlie Lake
Senior Director - Office Advisory & Capital Markets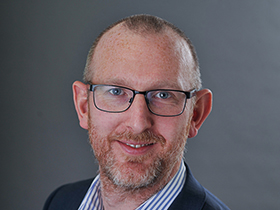 Oliver du Sautoy
Head of Research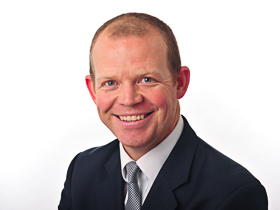 Ryan Dean
Executive Director - Head of Transactional Services
REGISTER FOR UPDATES
Get the latest insight, event invites and commercial properties by email