Occupier demand is rapidly reawakening in the South East office market, but demand is changing.
Download the full Thames Valley and South East Office Market Report 2021
After the trauma of 2020, activity is now showing clear signs of recovery in the South East office market. On the heels of a marked improvement in the first quarter of 2021, Q2 take-up is expected to rise to within 10% of trend level, boasting sizeable deals in excess of 50,000 sq ft such as Amazon in Reading and IHG in Windsor.

Nowhere was spared from the impact of the pandemic, although some markets fared notably better than others. Oxford stands out as the only location where take-up in the year to Q1 2021 ran ahead of its annual average. Key to its leading performance was the resilience within of life sciences, with the Pharma & Health sector accounting for a notable 16% share of total take-up across the region.
But against an improving backdrop, the recent experience of en masse remote-working is having a key bearing on the shape of demand. Occupiers are using lease events as a means to transition to workplaces that are better aligned to their post-pandemic needs. Current requirements are typically 10% to 15% smaller than existing footprints, with close to one quarter actively seeking out fitted and / or more flexible options.
Supply-wise, the South East enters the post-pandemic era in strong shape. While total supply has picked up by 10% in the year since the pandemic, it remains relatively balanced in a historic context, standing 31% below the height of the global financial crisis in 2009. There are, however, marked variations in between markets. The Growth Corridor sub-region is home to the South East's tightest markets, with less than two years of supply in Cambridge and St Albans.
Despite anxiety over the potential for a deluge of grey space in the region, the recent supply increase was almost entirely landlord driven. Grey space currently accounts for only 3% of total supply, a clear contrast with the Central London market, where supply has increased by a massive 80% in the year to Q1, over half of which was grey space.
Developer sentiment is understandably cautious, driven by a cocktail of uncertainty, spiralling build costs and aversion to risk among lenders. A relatively modest 1.5m sq ft of speculative development is under construction across the South East, half of which comprises four schemes in White City. In contrast, development activity is relatively thin in the Thames Valley and limited to refurbishments, the sole new-build exception being 1 Causeway Park, Staines (120,000 sq ft).
In sharp contrast with previous downturns, prime headline rents have proved resilient the past 12 months. Indeed, seven of the 25 key South East markets saw headline rents tick up, typically linked to the delivery of high new or refurbished space. Oxford stands out, recording considerable growth of 18% over the year.
Nonetheless, significant disruption to occupier demand has seen the pendulum swing in favour of the tenants for the time being. The majority of locations have seen a softening of incentives in the form of extended rent free periods, particularly so for secondhand space, where void risk and obsolescence is now perceived as being much greater than it was pre-pandemic.
Meanwhile, reflecting ongoing caution in the investment market, total volume of £560m in Q1 2021 was 37% below the quarterly average and, while Q2 is set to be around double this amount, the number of deals has been thin against trend. Q2 volume was underpinned by two major deals, namely Brookfield's £714m purchase of the Arlington Portfolio and Global Net Lease's £170m purchase of the McClaren Campus, Woking. 
Amid the generally cautious landscape, a substantial weight of global capital continues to seek out defensive product. In the wake of the pandemic, this has been reflected in strong demand for covenants in pharmaceuticals and life sciences. Circa £1.5bn has been deployed into product used by, or targeted at, science occupiers since the pandemic hit in March 2020, over half of total volume.  
Ryan Dean, Head of Office Advisory at LSH commented
"The experience of the pandemic has pushed workspace considerations to the top of the boardroom agenda over recent months, with a surge of new and reactivated requirements pointing to activity moving above trend in the second half of 2021.
"But many occupiers are seeking out a hybrid, more flexible workspace solution. As occupiers increasingly look to exchange quantity for quality, landlords and investors have a massive opportunity to repurpose existing assets and capture a bow wave of demand for more flexible and environmentally sustainable solutions."
Charlie Lake, Capital Markets Director, commented
"There is a strong depth of global demand and keen pricing for thematic-led investments in the region, especially where life sciences is concerned. While demand elsewhere in the market is relatively diverse, activity is thinner, reflecting limited distress and an ongoing disparity in pricing aspirations between prospective buyers and sellers.
"While caution remains around pricing, there is a real opportunity to reposition second hand buildings to be better aligned with occupiers seeking quick solutions, greater lease flexibility and reduced capital cost burdens. Investors that are willing to engage in active asset management plays have a huge opportunity to exploit the gap in the market and gain first mover advantage.
Download the full Thames Valley and South East Office Market Report 2021
Get in touch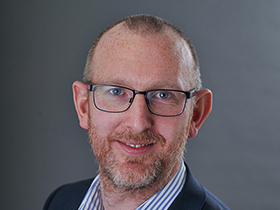 Oliver du Sautoy
Head of Research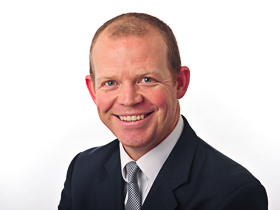 Ryan Dean
Head of Transactional Services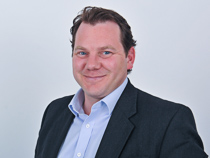 Charlie Lake
Director - Office Advisory & Capital Markets
REGISTER FOR UPDATES
Get the latest insight, event invites and commercial properties by email