A rush of optimism at the turn of the year has been dampened by fresh challenges to occupier sentiment, including the outbreak of war in Ukraine and the recent steep rise in inflation.
However, while lacking in big ticket deals, office leasing activity in the south-east has been closely in line with the long-term quarterly average, equating to an anticipated take-up of 850,000 sq ft in Q2 2022. The life sciences sector has been a major brightspot post pandemic, with Pharmaceutical & Healthcare accounting for a record 20% share of the region's take-up over the year to Q1 2022.
Download the Thames Valley & South East Office Report 2022 report here
Despite a slight pick-up in tenant released space, overall supply remains relatively steady across the South East region. Current availability stands at circa 15 million sq ft, largely unchanged since the end of 2020. Set within a historical context, it remains at 32% below its peak from the global financial crisis in 2009.

Developer sentiment remains cautious, driven by a cocktail of uncertainty, high build costs and the increasing cost of finance. Of the 2.1m sq ft of speculative development across the region, over half is accounted for by Mitsui and AIMCo's Gateway project, White City. Just six other markets – Brighton, Watford, Oxford, Cambridge, Maidenhead and Reading - are home to over 100,000 sq ft of development.

Despite ongoing uncertainty surrounding the occupier markets and the wider economy, nine of the 25 locations an uplift in prime rents over the past 12 months, with the movement typically linked to the delivery of high new or refurbished space. A growing emphasis on quality is expected push further rental growth at the prime end, with six of the key markets forecast to see prime headline rental growth in excess of 10% from current levels by the end of 2024.

Ryan Dean, head of National Office Advisory at LSH, said: "With an increasing number of occupiers expected to exchange quantity for quality over the coming years, the general lack of speculative development in the south-east will translate into a real shortage of high-quality options, with a significant pinch-point emerging from 2024 and beyond in almost all markets".

Meanwhile, volume and activity in the investment market have held up towards summer. The amount of stock already traded in Q2, alongside deals under offer, points to volume of circa £1bn for the quarter, marginally ahead of Q1's £952m and above trend. Q2's headline deal was Citibank's £100m purchase of 1 Forbury Place, Reading from M&G (reflecting a 5.75% NIY).

A huge weight of global capital is seeking exposure in the booming life sciences arena. Since the pandemic struck in Q1 2020, circa £3.3bn has been deployed to secure assets used by, or targeted at, science occupiers in the region, representing over a third of total volume. Oxford and Cambridge are firmly established among the world's leading life sciences clusters and, consequently, both cities have attracted a significant share of this investment.

Charlie Lake, capital markets director at LSH, commented: "While pricing for the very best assets appears resilient, secondary assets appear increasingly exposed. A recent surge in SWAP rates has significantly driven up the cost of debt for prospective buyers, in the process driving increased apathy towards pricing of secondary assets, particularly out of town assets and / or those which do not benefit from strong underlying alternative use value".
Download the Thames Valley & South East Office Report 2022 report here
Get in touch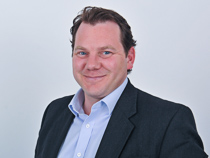 Charlie Lake
Director - Office Advisory & Capital Markets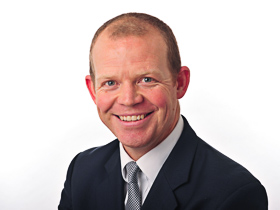 Ryan Dean
Head of Transactional Services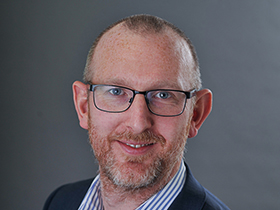 Oliver du Sautoy
Head of Research
REGISTER FOR UPDATES
Get the latest insight, event invites and commercial properties by email