The Challenge
Lache is a social housing estate located on the outskirts of Chester. The estate faces multiple issues of deprivation.
Cheshire West & Cheshire Council commissioned a masterplan to help secure regeneration funding.
Our Planning, Regeneration + Infrastructure team were appointed to support a multi-disciplinary team, led by by masterplanners LDA Design.
Our Solution
We undertook research on planning, social demographics, and the local property market to inform the masterplan, advising the design team on the deliverability of the scheme.
The proposed interventions included a consolidated community hub building, residential and workspace development opportunities, environmental enhances and improved connectivity within and to the area.
A collaborative vision for Lache was developed, based on extensive community and stakeholder engagement.
The Results
The vision for Lache is endorsed by the council and local community, comprising of a rejuvenated public open space, new green linkages, and a community hub. This was supported by a detailed Action Plan alongside delivery advice from our team.
The masterplan is being used to support funding bid applications, including the Levelling Up Fund.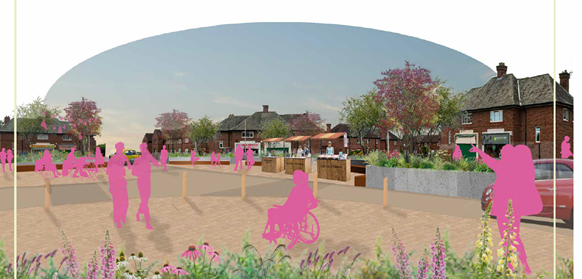 REGISTER FOR UPDATES
Get the latest insight, event invites and commercial properties by email