The Challenge
Fred Longworth High School in Wigan is a valued community comprehensive school, with a rich sporting history, having produced 3 Olympic medal winning athletes. However, the school buildings have become dated and are in need of a complete rebuild.
BAM Construction were appointed to design and build a new school on the same site, to a challenging programme, whilst also maintaining the continuous operation of the existing school.
Our Planning, Regeneration + Infrastructure team were appointed as planning consultant to BAM Construction.
Our Solution
We assisted BAM Construction in being appointed as developer on the scheme.
Our team engaged with the Local Planning Authority from the pre-application stage, through to the discharge of planning conditions, ensuring that critical project deadlines were met - enabling the smooth running of the scheme.
Planning risk was managed throughout the project, including gaining full planning permission and the discharge of all conditions.
The design solution placed the new school on the site of the existing sports pitches, followed by the demolition of the existing school and erection of replacement pitches, requiring engagement with Sport England.
The Results
Full planning permission was granted in February 2022.
Pre-commencement conditions were granted to an agreed, staged timescale.
A new fit-for-purpose school with supporting sports facilities is now under construction.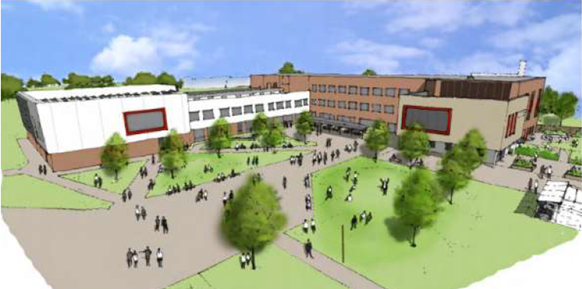 REGISTER FOR UPDATES
Get the latest insight, event invites and commercial properties by email