how can we help?
Our experts act across the entire property and development lifecycle. Take a look at how we can help you achieve your business and property objectives.
Alternatives
Asset Valuation
Auditor's Expert
Company accounts valuation
Compulsory purchase & compensation
Distressed asset valuation
European valuation
Expert witness & dispute resolution
Expert Witness Services
Fund valuation
Loan security
Public sector valuation
Valuation for taxation purposes
Alternatives
Our alternatives valuers carry out valuations for loan security, portfolio valuations, financial reporting, disposal, acquisition, compensation, property litigation and taxation purposes.
We are on the valuations panels of all the main UK clearing banks, as well as advisers to many investment banks, funds and other professionals. The team is highly experienced in analysing trading accounts for all types of leisure businesses, providing in depth knowledge of financial benchmarks, construction and development costs, market information and key factors influencing value.
In addition to leisure property, we have expertise in valuing other trade-related properties including:
Film studios
Places of worship
Children's day care centres and crèches
Student accommodation
Training centres
Petrol filing stations
Post offices, convenience stores and off licences
Plant nurseries and garden centres
Cemeteries, crematoria and undertaking establishments
Food and drink production
Asset Valuation
Our National Asset Valuation Team has the knowledge and experience to deliver independent, robust, and auditable valuations to meet your financial reporting requirements.
We deliver high quality services across healthcare, education, local authority, government bodies, charities, and not-for-profit sectors, from our network of registered and experienced valuers.
Working closely with your finance and estates teams, our RICS Registered valuers have the expertise to provide Red Book IFRS and FRS 102/ UK GAAP compliant asset valuations. Our advice incorporates the latest RICS standards and guidance to ensure your specialised and non-specialised assets are valued accurately, having consideration to the breadth of experience and expertise within our valuation division.
Drawing upon our regional network, we are able to work collaboratively with the wider Lambert Smith Hampton business, including transactional, planning regeneration and infrastructure, and building consultancy supported by our knowledge and representation in regional and national markets.
Our Core Services:
Financial reporting under IFRS
Financial reporting under FRS 102 / UK GAAP
Impairment reviews
Specialised valuations
Depreciated Replacement Cost (DRC) valuations
Modern Equivalent Asset (MEA) modelling
Compliant assessment on remaining lives and depreciation
Land and building apportionments
ESG and Sustainability considerations through obsolescence
Evidenced backed non-specialised valuations
Auditor's Expert
We are experienced and established in providing advice as Auditor's Experts in relation to property valuation audits.
Being experienced on both sides of the audit equation, our National Valuation Team has the knowledge and experience to deliver independent support to your audit teams. This role has become increasingly important having consideration to the spotlight placed on PPE audits by the FRC.

Drawing upon our knowledge and experience within our specialist and national teams, we understand the areas of interest and concern that may arise from a property valuation report. Our team provides detailed reporting; to include analysis and lines of enquires for your audit teams to pursue, from an independent position.
Our Core Services:
Auditor's Expert reports
Audit team assistance
Sample testing assistance
We can review all types of valuations; through our network of valuers to include: Asset / Commercial / Residential / Public Sector / Trading / Hotel valuations
Financial reporting reviews
Purchase report reviews
Company accounts valuation
By using our valuation services, you can simplify the preparation of your annual accounts.
We provide you with a comprehensive and accurate report on the value of your property assets – helping you fulfil all RICS requirements and comply with appropriate accountancy standards.
Why you need accurate property valuations
When you submit your annual accounts to Companies House, one of the required elements is a statement of the value of your property assets. That valuation can therefore have a significant impact on your overall balance sheet and your taxation liabilities.
As a result, it's imperative to get as accurate a valuation as possible – which is where we can help.
Delivering valuation expertise for any size of portfolio
Our qualified team has a wealth of experience valuing individual properties of all types, from offices, shops and warehouses to lighthouses. laundries and marinas. All of our valuation professionals are RICS registered.
With more than 40 offices across the UK and Ireland, we have impressive local knowledge and the capacity to deal with any size portfolio, reporting in ample time for your accounting deadlines.
Bespoke reports that meet all required standards
We will inspect and measure your properties, undertake extensive market research, and compile a bespoke report which meets all statutory and regulatory requirements of the RICS and the appropriate accountancy standards.
Your individual circumstances will determine which bases of value and methods of valuation we adopt, as will the classification of your properties (whether operational in connection with the business, or surplus to requirements) and the size and nature of your business.
We will report to you in sufficient time for you and your accountants to work to the strict deadlines set by Companies House or regulatory bodies such as Her Majesty's Revenue and Customs.
What information do you need to provide?
A valuation date – your financial year end
Confirmation of whether you follow UKGAAP or IFRS accounting standards
Access to inspect your buildings
Copies of any tenancy related documentation you have in respect of leased parts 
Compulsory purchase & compensation
The use of Compulsory Purchase Orders (CPO) and the negotiation of land acquisition and compensation in accordance with the Compensation Code is a specialised and complex area of professional practice.
Our specialist CPO surveyors have in-depth knowledge of compulsory purchase law and procedures, meaning we can help government departments, infrastructure providers and developers follow best practice throughout the process. We also act for property owners and occupiers, ensuring they are fairly consulted and compensated in advance of, and in the event of, a CPO.
Services for property owners and occupiers
We act for property owners and occupiers affected by infrastructure and regeneration schemes and on the "receiving end" of notice under a CPO or DCO. Where companies are affected, our CPO surveyors take time to understand our client's business to properly assess any loss suffered.
Our services include:
Advice on the implications and effect of a scheme on property value and acquisition under CPO
Advice on making objections, and appearing at Public Inquiry
Valuation and preparation of the compensation claim including business disturbance
Negotiation with the acquiring authority
Expert witness evidence at Lands Tribunal for Northern Ireland if negotiation or mediation fails
We successfully negotiate the right compensation with acquiring bodies where property is taken or value is adversely affected. We can also use our national market presence to assist with business relocation – helping you find suitable premises quickly.
Infrastructure providers with CPO powers
For infrastructure schemes such as roads, railways, trams, water supply and waste water networks, and for regeneration and renewal programmes, we can help you follow the correct legal requirements under the Hybrid Bill, Transport & Works Act (TWA), CPO or DCO procedures. We work with government departments and agencies, including the Highways Agency, numerous local authorities and infrastructure providers to help them apply compulsory purchase powers fairly and responsibly.
Distressed asset valuation
We offer specialist strategic advice and practical solutions to lenders with distressed assets throughout the UK and Ireland.
Our experience in the corporate recovery and distressed asset field, linked with our unrivalled access to markets throughout the UK and Ireland, means that we provide you with optimum solutions for realising your assets, based on the most up-to-date market intelligence available.
Advising on value and exit routes
The property market in the UK and Ireland changed beyond recognition during the financial crisis and its aftermath. A lack of debt funding and occupier uncertainty resulted in volatility in values across all sectors. What's more, with increasing borrower difficulties in loan servicing, many lenders find themselves potentially exposed to fast-changing market conditions.
If you're facing the prospect of having to take control of the assets that secure your loans, it's essential that you receive the best possible advice on value and exit solutions so you can make an accurate assessment of the asset status, as well as establish a realistic route to realisation.
It's only by taking the right advice at an early stage that you will be able to optimise the realisation of the asset.
Achieving the optimum solution for each asset
We have the specialist skill sets required to tailor our service to your situation. With backgrounds in professional valuation advice and experience in transacting property investments throughout the UK and Ireland, our specialist team will explore all the issues and opportunities your asset may offer. We'll then provide comprehensive advice so you can achieve the maximum realisation of your asset through a pre-agreed exit strategy.
If you need a more direct approach to realising your asset, our specialist team of Law of Property Act receivers is available to put your realisation strategy into practice.
European valuation
Our European valuation team, operating across London, Paris and Germany, provide a managed valuation service on a wide variety of property assets.
Our team combines international experience and perspective with an in-depth knowledge of local European property markets across a wide variety of property assets.
All of our valuation projects are managed by a dedicated client account team, providing a high quality and seamless service across all European markets.
Expert witness & dispute resolution
Lambert Smith Hampton in Ireland provide detailed expert reports in addition to reviewing and critiquing opposing expert reports. We consult with legal counsel and other experts in preparation for trial and give expert witness testimony in the courts.
 
Our valuation dispute services are primarily, but not exclusively, used for: -
 
- Partnership dissolutions
- Tax disputes
- Matrimonial 
- Disputes regarding covenants, rights of way and boundaries
- Negligence claims
- Compulsory Purchase
- Planning matters
- Diminution in value


Expert Witness Services
When you need an expert witness to advise on commercial property valuation issues in matrimonial, probate or commercial disputes, or on professional negligence claims, we can help.
When you need an expert witness to advise on commercial property valuation issues in matrimonial, probate or commercial disputes, or on professional negligence claims, we can help.
Our expert witnesses combine property valuation skills with a thorough understanding of the legal context they are required to operate in.
We provide impartial input and clear and concise expert witness reports and can act for either party or as 'Joint Sole' witness.
Experienced expert witnesses, available nationwide
With offices across the UK and Ireland, we offer genuinely nationwide coverage and in-depth local market knowledge. Our expert witnesses are highly qualified and experienced:
All of our expert witnesses fully understand the Civil Procedure Rules, Part 35, and associated protocols and court guides
We adhere fully to Royal Institution of Chartered Surveyors (RICS) Practice Statements
Many of our expert witnesses have first-hand experience of sitting as arbitrators and experts in property disputes – enhancing their understanding of the expert witness process and its demands. This is of particular value to our clients when it comes to case management conferences, settlement meetings or mediation.
Specialists in negligence cases
Our professional expertise in property valuation gives us a particular insight into negligence cases against valuers. Our expert witnesses deliver forensic analysis of the alleged negligent advice, including file and report review, and provide clear recommendations for case conduct.
For more information on how we may help, expert witness CVs or a full list of our specialist property valuers please contact Jonathan Manley.
Fund valuation
Our fund valuation service gives asset management companies and property investment funds the detailed information they require about their property holdings, in the way they need it.
We provide a comprehensive service that sees bespoke reports delivered to an agreed schedule, giving you and your stakeholders an accurate understanding of your fund's asset value at all times. That in turn provides the basis for your property investment decisions.
Delivering valuation expertise across 40 specialisms
At the core of our service to asset managers and investors is a proven expertise in valuation. In 2018 we valued more than £2 billion of commercial real estate across the United Kingdom, in all property classes, for property companies, plcs, pension schemes and other similar bodies.
We have over 131 RICS qualified valuers, covering more than 40 specialisms, enabling us to provide a detailed and accurate valuation of any size portfolio.
Meeting your reporting requirements
We will shape our services to meet your reporting requirements – whether that means annual, quarterly or monthly valuations. Reports will be delivered in an agreed format, tailored to your needs.
We use a consistent methodology, facilitating comparison from one period to the next, and deliver to an agreed schedule to help you manage communications with your stakeholders.
Maximising efficiencies
Our methods of reporting are tailored to the resources of individual clients so that you have full control over scope and costs involved. For example, we look to create cost savings by undertaking "grouped inspections" where possible to reduce travel costs; we also make full use of our national office network, appointing local valuers where appropriate.
Our clients include AXA UK, Santander Asset Management, Mattioli Woods and CLS Holdings PLC. We are also valuers for many public sector investment portfolios.
Loan security
Our valuation team provide lenders with a comprehensive and independent report of the market, and rental value of a property or an entire portfolio offered as loan security.
We have an established, consistent methodology including peer review of all valuations, and – in our own national property database – the deepest pool of up-to-date market information to draw on. The result: more accurate and reliable valuations, delivered faster, to inform lending decisions.
Delivering Loan Security valuations through market knowledge and sector specialism
Whether valuing a single property or complex portfolio, our 131-strong team of RICS registered valuers can be deployed quickly across the UK and Ireland. Valuations are led by a senior member of our team – with at least five years' experience, post qualification, conducting valuations – and follow an ISO9001 accredited process with rigorous quality assurance built in.
Our valuations are based on both our team's market knowledge – we have specialists in a range of sectors and property types, as well as an in-depth understanding of local market conditions – and the core information held in our national property database, This holds the data generated from all the property transactions in which we have been involved, at any level: some 70% of office and commercial leases in the UK. As a result, we make minimal use of third party data, which may not be as quality controlled as our own.
This combination of expertise and unparalleled resources has earned us places on the valuation panels of almost all the major lenders in the UK, including Bank of Ireland, Ulster Bank and Allied Irish Bank/First Trust Bank.
Our Loan Security valuation reports
All valuation reports are prepared in accordance with RICS Valuation – Professional Standards (the 'Red Book') and address every pertinent aspect of a property's value, including:
Macro and local economic conditions
Supply and demand for the particular type of property
Quality and condition of the property
Obsolescence – financial and functional
Quality of income / tenant
Breaks in income for investment properties
Potential for alternative uses
Deleterious materials and environmental issues
Planning
Potential future unrecoverable expenditure
Energy Performance considerations
Marketability and sustainability over the loan period
Current and future trends
The valuation methodology adopted
Comparable transactions relied upon
Public sector valuation
Whether for accounting and review purposes, development appraisal or to support ongoing estate management, we provide UK public sector bodies with the detailed valuations they require.
We cover both conventional space and specialist properties such as highways, hospitals and military establishments, courts, schools, libraries, depots, crematoria, parks and more.
Our team works across central and local government and we are a registered supplier on the Government Procurement Service framework.
Meeting your valuation obligations
All public sector bodies are required to obtain an up-to-date valuation of their operational and investment portfolios on a regular basis. We can help you meet these duties, no matter how complex or diverse your portfolio.
Our valuations play a key role in:
Capital accounting
Service reviews and feasibility studies
Ad hoc property appraisals
Development appraisals
Compulsory Purchase processes
Litigation
Asset and estate management
They can also be used as the basis for general property market advice.
An established public sector partner
As a long-standing partner to a range of public sector organisations, we have a thorough understanding of your property valuation requirements. Our clients include:
Central government departments – Home Office, Ministry of Justice, Department for Transport and

Department for Communities

Agencies and NDPBs – Highways Agency, Environment Agency, Driving Standards Agency
NHS and healthcare providers
Local authorities –

Derry and Strabane District Council and Armagh, Banbridge and Craigavon Borough Council
Valuation for taxation purposes
Valuations for taxation purposes are subject to examination by the Land and Property Services on behalf of HMRC. They must be undertaken on the correct basis so that they are not challenged – and so that our clients avoid incurring interest on any additional tax payable, as well as any potential penalties.
How valuation for taxation is different – and how we can help
Valuations are required for a number of taxation purposes including:
Capital Gains Tax
Inheritance Tax
Stamp Duty Land Tax
Corporation Tax
Income Tax
These types of valuation are based on a statutory definition of market value which is not exactly the same as that defined within the RICS Valuation Standards.
Our registered valuers are fully up to date with UK Guidance Note 3 which provides detailed commentary on valuations for Capital Gains Tax, Inheritance Tax and Stamp Duty Land Tax purposes.
Valuations for tax purposes also often need to be based on a specific, often quite historic, date. Our experienced valuers have the information at hand to recall market conditions at the relevant date, as well as access to numerous databases of historic information.
Find out more
Download our capability document
We are a leading provider of real estate valuation services across the United Kingdom. Our extensive team of specialists, operate across the UK and Ireland from 17 locations, offering unrivalled coverage of your property market. This presence, coupled with a deep rooted knowledge of local markets gives us the competitive edge to take your business to the next level.
Click here to download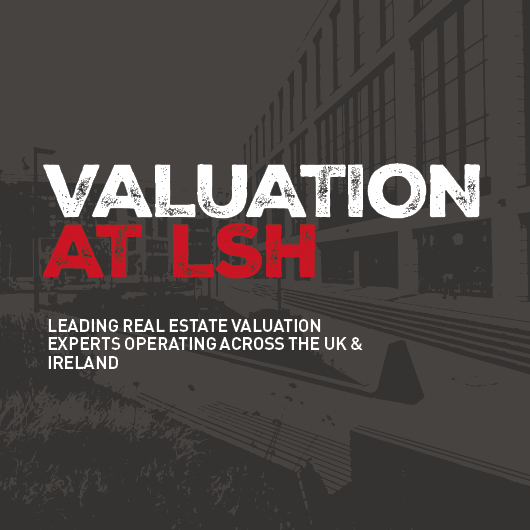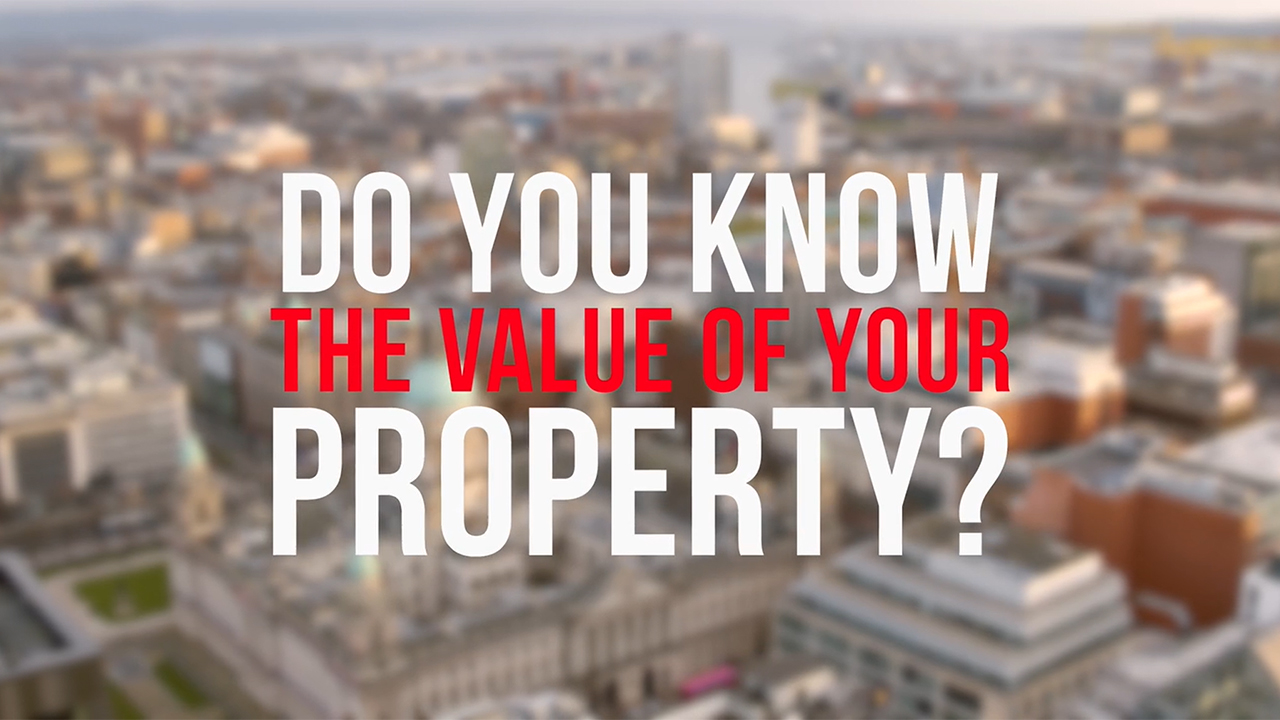 Get in touch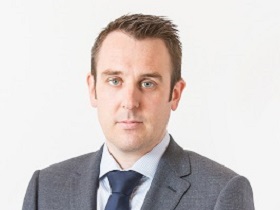 Darren Fitzsimons
Director - Head of Professional Services - Ireland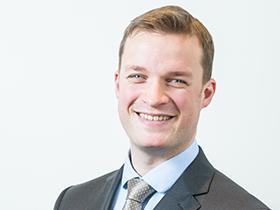 Andrew Mearns
Director - Valuation