how can we help?
Our experts act across the entire property and development lifecycle. Take a look at how we can help you achieve your business and property objectives.
Renew
Restructure
Relocate
Renew
If your company isn't expanding or contracting, and your current premises still meet your immediate and future requirements, renewing your lease may be the best option.
Not only will you avoid the operational and financial disruption of moving premises, you'll also be able to leverage current market conditions to strengthen your negotiating position with your landlord.
How we help
Expert Witness advice where an agreement cannot be reached
Restructure
If you plan to stay in your existing premises beyond your approaching lease break or expiry, you may wish to restructure the terms of the lease.
Depending on your negotiating position, your landlord may agree to remove a break clause and/or extend your lease in return for downsizing or a cash payment. If more space is acquired you may have the opportunity to reduce your rent and agree other financial incentives.
How we help
Expert Witness advice where an agreement cannot be reached
Space utilisation review to ensure optimum operating efficiencies
Relocate
Your workplace is the ultimate staff recruitment and retention tool so it is vital that it accurately reflects your company's brand.
If you no longer wish to remain in your current premises, either because the cost, quality, quantity, location, layout and/or amenities no longer meet your needs, you may wish to consider relocating elsewhere.
Depending on market conditions, you may be able take advantage of any financial incentives on offer such as rent free periods and tenant improvement allowances.
However, legacy lease issues and the potential disruption to your business also need to be taken into account before deciding whether to relocate.
How we help
MARKET Insight
Total Office Cost Survey
Through the comparison of rents, business rates, service charges and other property costs in locations across the UK, TOCS can help organisations to benchmark their own costs against prevailing, real time levels.
Launch app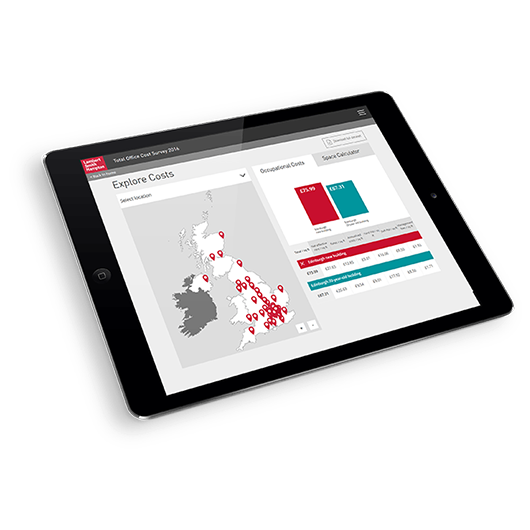 Get in touch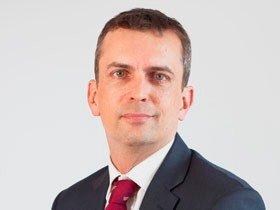 Derek Jones
National Head of Corporate Advisory Services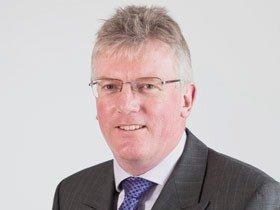 Sean Sullivan
Director - Corporate Advisory Services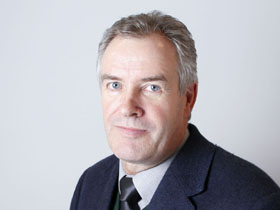 Nigel Philp
Director - Corporate Advisory Services