Growing housing demand precariously balanced against limited supply and the hardening of development finance conditions has resulted in a hike in the price of houses across the country.
Click here to download a copy of our 2021 Residential Development Survey Findings
The Race for Space
Britain's pandemic house price boom has been felt across the width and breadth of the country as estate agents don't have the supply to be able to satisfy unprecedented levels of demand.
The average UK house price jumped by around £4,400 (1.7%) between August and September of 2021, marking the fastest growth since February 2007, according to figures by mortgage lending company Halifax. As well as this, remote working trends accelerated by Covid-19 has resulted in increased demand for more idyllic, remote properties in some of the country's lesser known beauty spots. For example, property prices have risen by 29% in Richmondshire, North Yorkshire, in the last year, according to the latest official figures from the Land Registry.
In terms of 2021, we will see double digit growth, with a fair chance it could be as high as 12% - fuelled by strong buyer demand and a severe shortage of available stock. Looking ahead to 2022, 72% of respondent's suspect house price increases to continue. We expect HPI to be around 3.5% but there is potential that it could come in higher if supply fails to improve in the spring market.
72% believe that house prices will increase over the next 12 months
"Housing demand remains high against a backdrop of limited supply caused by slow planning policy and local politics, accentuated by Covid-19."
Improving mortgage access
According to the BBC, home movers were responsible for a record proportion of mortgage borrowing in the first three months of 2020. More than half of respondents (64%) felt that the ability to access mortgage finance had greatened over the past 12 months. However, many self-employed and furloughed workers have had mortgage applications turned down by some high street lenders, recognising this, respondents cited a need for more flexible borrowing terms to improve future access to mortgage finance conditions.
64% believe mortgage conditions have improved in the past year
More money has been made available and confidence is returning as we emerge from the pandemic
44% unsure about future improvements to mortgage conditions
"Banks now have so few branches, and so few staff, they can hardly function."
Waiting for clarity
Our survey showed a lack of clarity around the state of development finance conditions. However, lenders have returned strongly to the market over the last 12 months and are now competing strongly for the business available. As a result, interest rates have fallen, and criteria and LTV's available have got better thereby improving access to mortgage supply for consumers. Affordability is still a challenge for many and, as a result, the easing of the rules limiting lenders in this area would be welcomed by all stakeholders in the housing market.
38% don't think that development finance conditions have improved in the last year
"It remains difficult to access finance for our company, as lenders continue to exercise general cautiousness."
43% don't know when development finance conditions will improve
"Until the amount of equity required is reduced and red tape is relaxed then things won't change."
Get in touch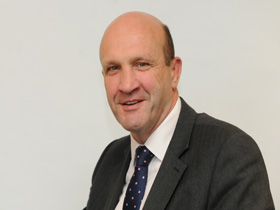 Stephen Hemming
Director - Planning Consultancy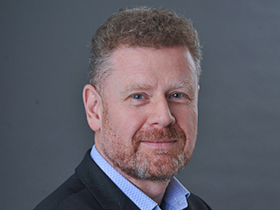 Steve Norris
National Head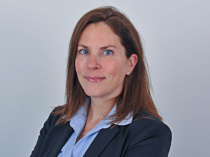 Mary-Jane O'Neill
Head of Planning Consultancy (London & South)
REGISTER FOR UPDATES
Get the latest insight, event invites and commercial properties by email