Northern Ireland Investment Market Hits Four Year High
Investment in Northern Ireland has hit a four year high. Our ITNI bulletin reports that investment volume stood tall at £316.6m in 2021 – the highest since 2017. In terms of transactional activity, deal volume trebled when compared with 2020. In the backdrop of the Covid-19 pandemic, as many employees remain working from home, this was the first year on record that 'office' was the dominant asset class in Northern Ireland. Office volume stood at £134m and was bolstered by the sale of Merchant Square in Belfast which was also Northern Ireland's largest ever office deal. Retail also remains strong, with £107m deployed by investors 2021. Investors into Northern Ireland were more diverse than ever last year with more than one quarter of investment from overseas alone.
Download our Investments Transactions Northern Ireland (ITNI) Bulletin in full now here.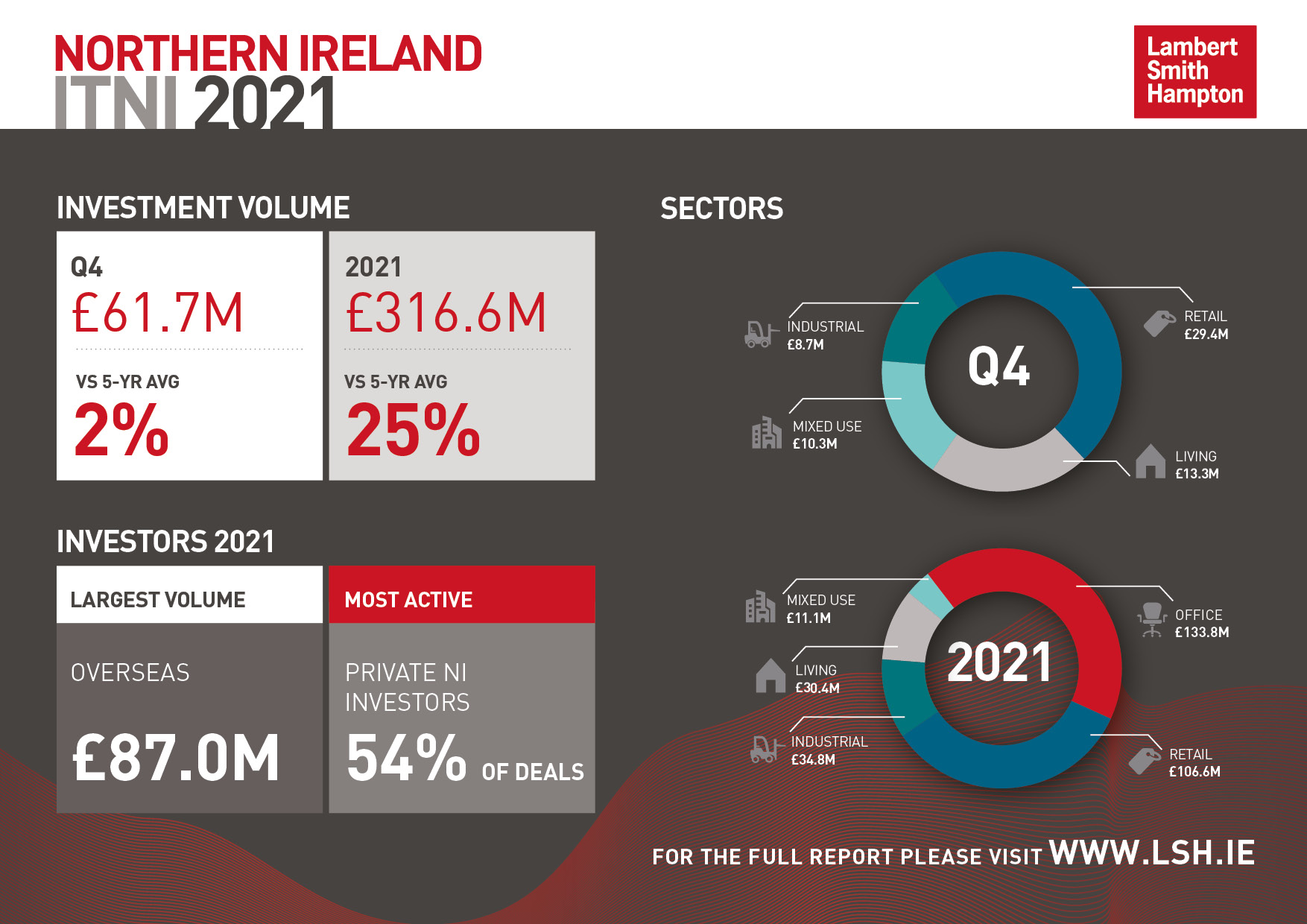 Get in touch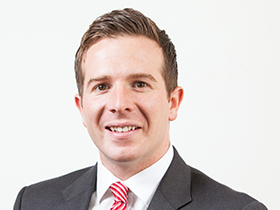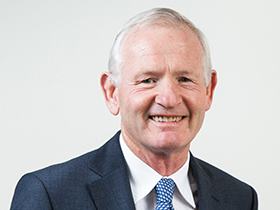 Keith Shiells
Executive Director - Ireland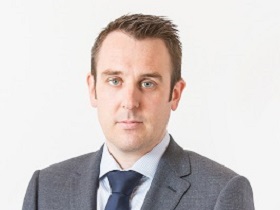 Darren Fitzsimons
Director - Head of Professional Services - Ireland
REGISTER FOR UPDATES
Get the latest insight, event invites and commercial properties by email