The Investment Transactions Northern Ireland (ITNI) bulletin for Q2 2021 reports a volume of £38.9m, a significant fall of 71% from Q1.
The number is -34% than versus the five year average. Total investment, year to date, now stands at £172.6m - 88% above the five year average.
The decline is due in part to a supply and demand issue regarding good quality assets.
The figures were helped by an above-average interest in retail and office space. Office space alone accounted for the largest share of Q2 volume, standing 72% above the five-year quarterly average.
Northern Ireland private investors played a crucial role, making up almost two thirds of the Q2 volume.
Although a quieter quarter overall than anticipated, 2021 figures are still expected to surpass 2020 overall.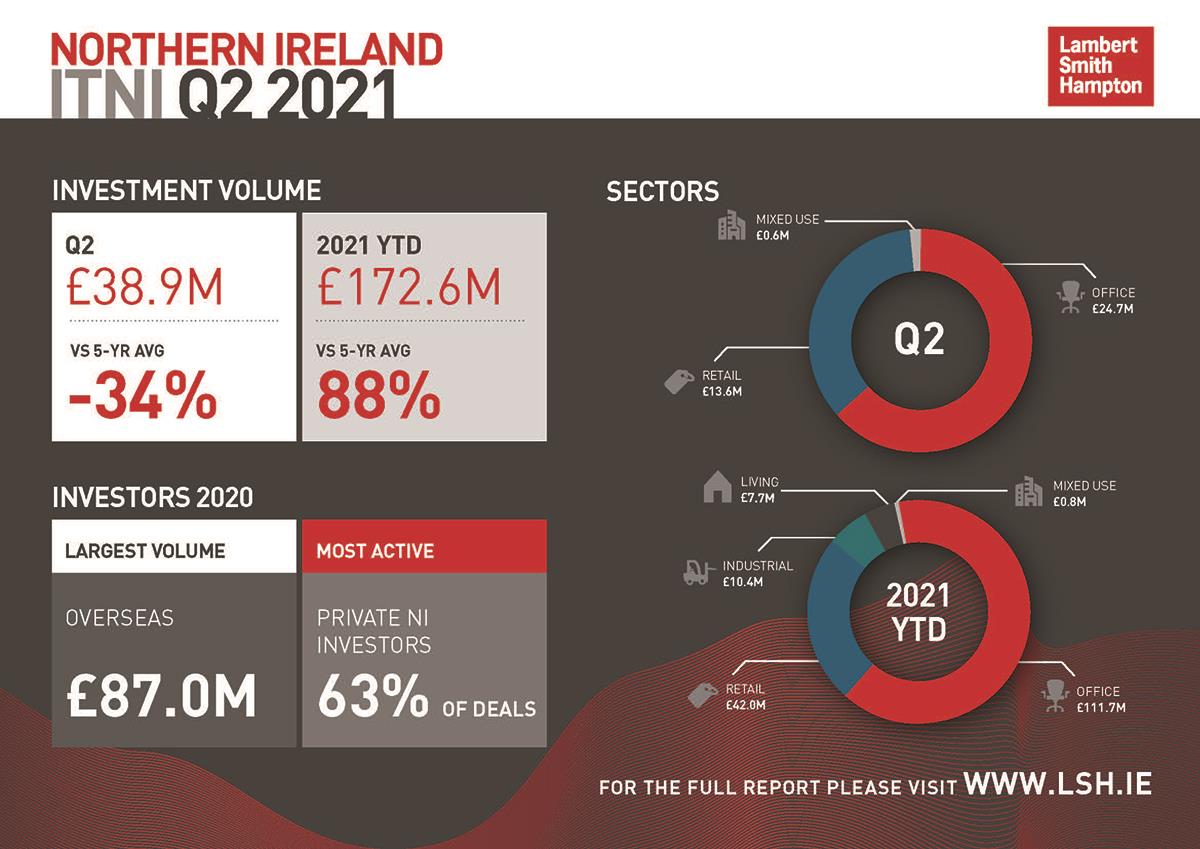 Get in touch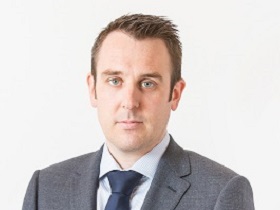 Darren Fitzsimons
Director - Head of Professional Services - Ireland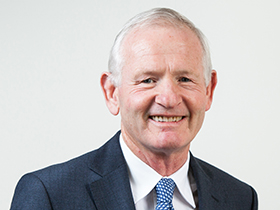 Keith Shiells
Executive Director - Ireland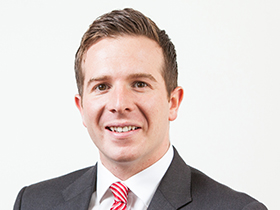 REGISTER FOR UPDATES
Get the latest insight, event invites and commercial properties by email