Pre-register for a full copy of the report
New research from retail property organisation Revo and Lambert Smith Hampton (LSH) shows local authorities have invested over £770 million in shopping centres since 2016, accounting for almost one in five transactions. It also identifies public-private partnerships as crucial to delivering the successful and sustainable regeneration of UK town centres.
Interventionist councils have been investing to save ailing town centres since 2016
The data, part of a new report, 'Fixing Our "Broken" Town Centres', shows that councils have accounted for 12% of all shopping centre investment by value since 2016, peaking at 16.7% in 2018. Local authorities' increased appetite to acquire these assets contrasts sharply with the attitude of UK institutions, who have completed net sales of £1.84 billion since 2016, and UK REITs, who are net sellers by £309 million since 2017.
The research shows that local authorities have invested billions in all commercial property since 2016, both within and out of their jurisdictions, mainly to help generate income. However, for many local authorities, the acquisition of shopping centres within their Boroughs has in most cases been driven by the need to take more of a lead in the regeneration of failing assets and town centres, against a backdrop of falling rents and rising vacancy levels.
Public-private joint ventures are the preferred method of advancing town centre regeneration
The report includes a survey of 200 leaders and senior professionals from the regeneration sector, with public and private sector respondents agreed that public-private joint ventures are the preferred method of advancing town centre regeneration, cited by 69%.
When asked to identify the top five challenges to town centres an overwhelming majority of respondents identified the growth of online shopping (70%), and high business rates (69%), underlining a frustration that taxation has not adapted to changes in consumer behaviour and where value is created.
Over 60% of respondents rated the increased provision of housing as 'very important' or 'important' to the future health of town centres, underlining the shift in emphasis to mixed-use. Meanwhile, there was strong support for changes in planning policy, with more than a quarter (27%) believing that national and local planning policy should encourage 'town centre first' development, and 25% going as far as calling for an embargo on out of town development.
Steve Norris, National Head of Planning, Development and Regeneration at LSH, said:
"Our research shows that local authorities across the UK have become very active buyers of shopping centres as a means of taking back control and accelerating the regeneration of town centres. With UK institutions and REITs set to further reduce their exposure to retail property, the public sector investment we have seen up to now may just be the tip of the iceberg.

"We are fully supportive of councils acquiring shopping centres as a catalyst for change, but only where they are underpinned by robust and fully costed business plans and investment strategies, as part of wider regeneration and income-generating objectives. The survey results also underline that collaboration between the public and private sector is fundamental to reposition and repurpose town and shopping centres to have a more dynamic mix of residential, commercial, leisure, civic, cultural and educational uses, alongside retail."
Ed Cooke, Chief Executive at Revo, added:
"As an organisation which represents property owners, retailers and local authorities we are committed to bringing public and private sectors together to revitalise UK town centres. However, we need further intervention from Government to address the structural issues which are impacting retailers and other businesses, as well as the planning restrictions which make it difficult for the built environment to keep pace with shifts in consumer behaviour and lifestyles.
Whilst supportive of initiatives such as the High Streets Fund and Towns Fund, Government has to work with industry to explore the benefits of an online sales tax to allow for significant business rates reductions, ensuring our towns and cities remain places where businesses want to continue to invest, benefitting local economies and the physical environment."
Get in touch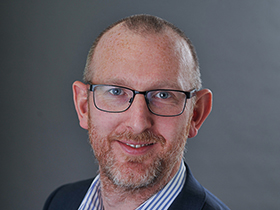 Oliver du Sautoy
Head of Research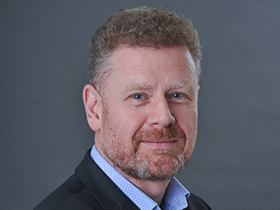 Steve Norris
National Head
REGISTER FOR UPDATES
Get the latest insight, event invites and commercial properties by email