COVERING THE ENTIRE PROPERTY LIFECYCLE.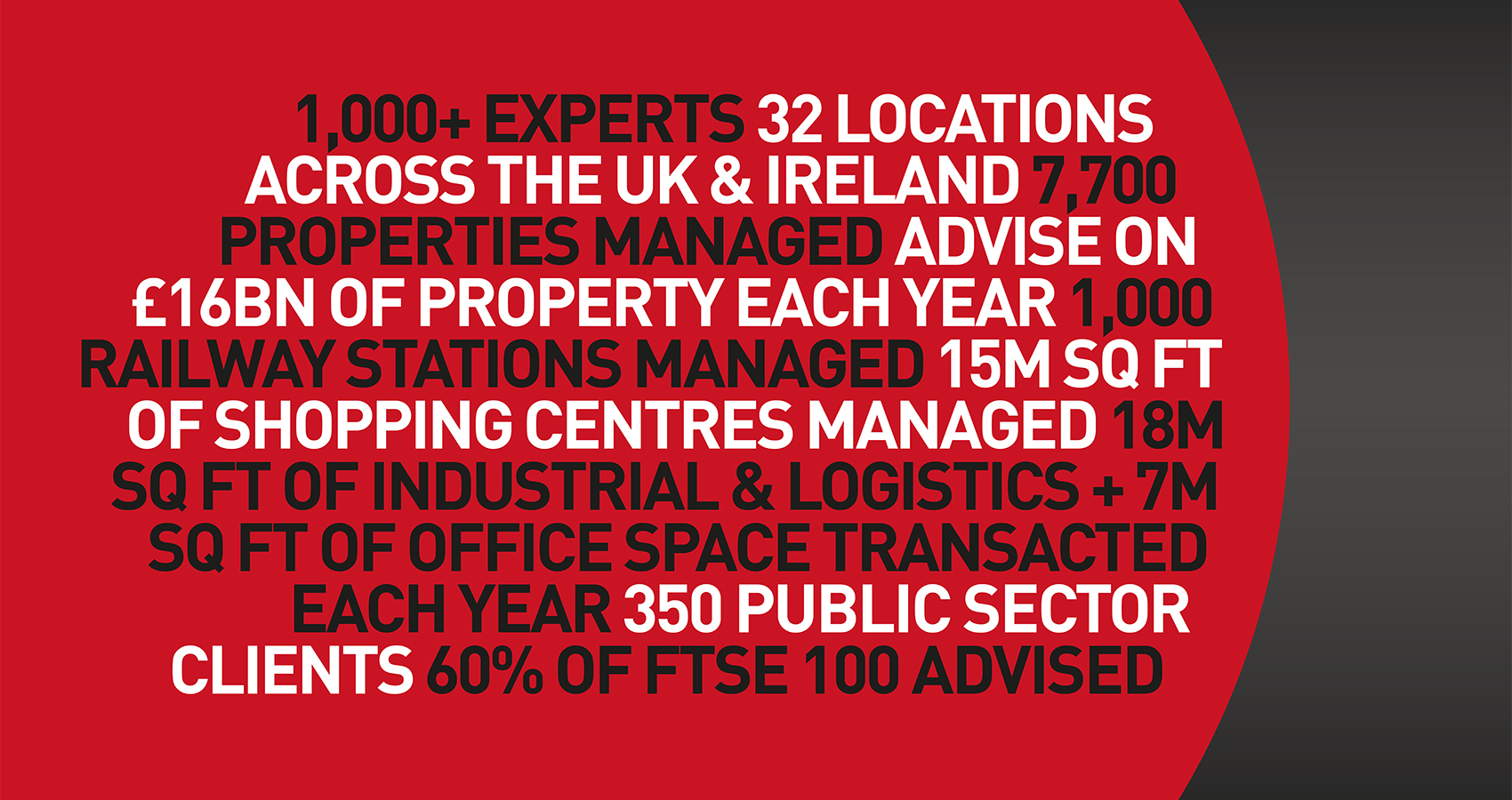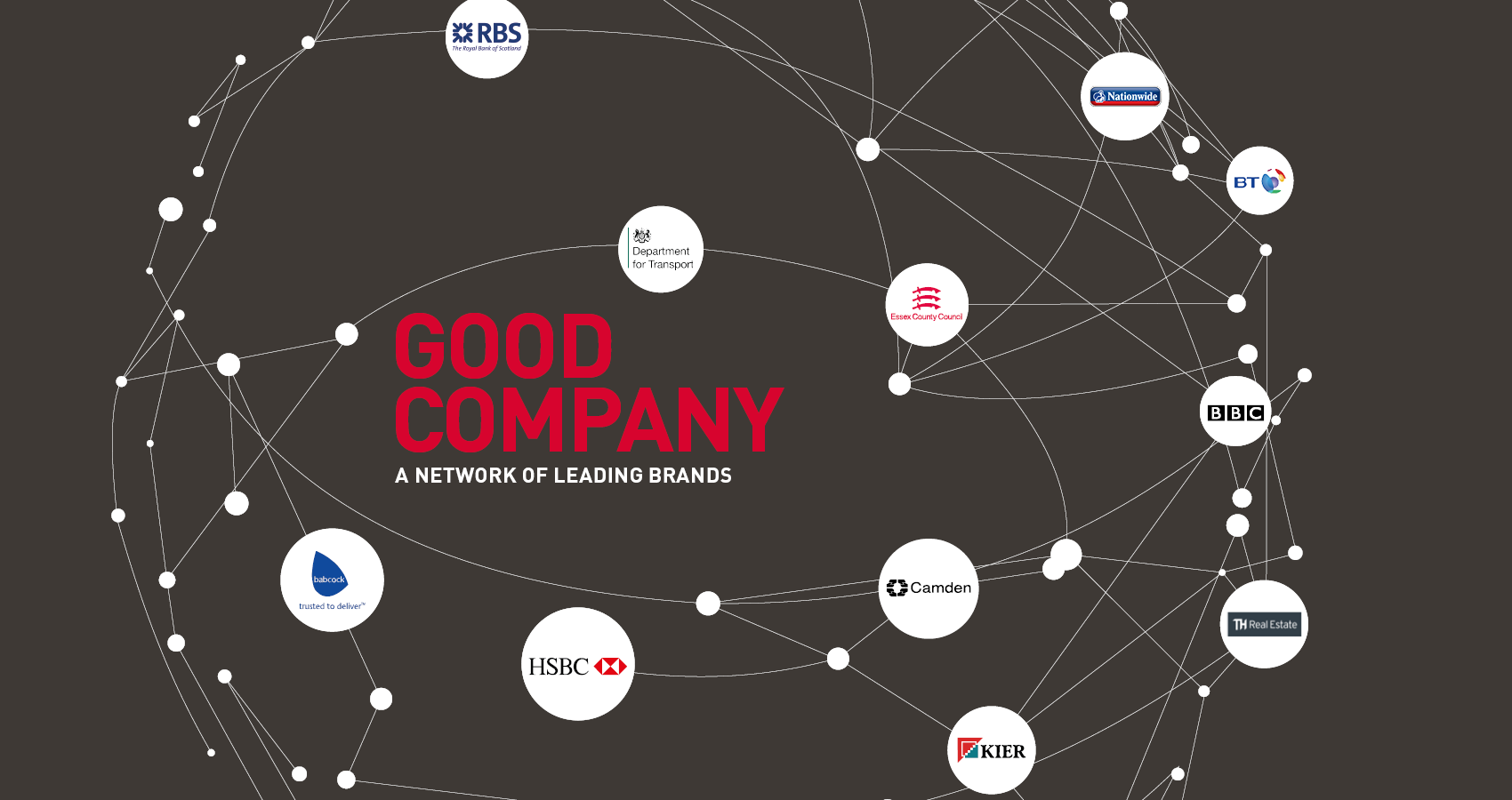 Company information
Corporate responsibility
Environmental, Social & Governance Policy
Company information
Associations
Corporate responsibility
We're one of the nation's largest commercial property consultancies. Which means we have great responsibility - to our people, the local community and the environment. So we run our business efficiently, sustainably and responsibly.
With over 30 offices and 1000 dedicated staff, across the UK and Ireland, we're a big commercial property player. It means we have a great responsibility to look after our people, the communities we serve and touch, and the environment.

We treat our people with respect, conduct our business ethically, and run our operations efficiently, sustainably and responsibly.

Our core principles are:
Delivering for our clients, so everyone receives the best possible advice respecting confidentiality and managing conflicts of interests every step of the way
Being active in the local communities we serve to create positive change
Regularly donating to charities, via corporate fundraising and individual initiatives
Reducing our impact on the environment. Read our Environment Policy here
Adhering to the highest health and safety standards. Read our Health and Safety Policy here
Ensuring we're a great place to work
What we do:
Run a corporate responsibility programme that is embedded in our culture tackling everything from:
Waste management to reducing carbon emissions
Running sustainability company training
Sharing health and safety expertise with our clients, across both the public and private sectors, so we all operate more effectively and efficiently
Monitoring our company policies regularly so they up-to-date and actionable to improve our performance
Getting involved with the communities in which we operate. This includes charitable donations and supporting great causes like Shelter, Young Enterprise, Regeneration Brainery and signing the Time to Change pledge working with LionHeart and Mind.
Company information
Lambert Smith Hampton's principal companies are:
Lambert Smith Hampton Group Limited
Registered in England number 02521225
VAT Registration number 500 2481 05
Registered office:
55 Wells Street
London
W1T 3PT
Lambert Smith Hampton (NIreland) Limited
Registered number 08760710
Lambert Smith Hampton Limited
Registered in the Republic of Ireland, number 210230
Associated Employers Limited
Registered number 2367086
Lambert Smith Hampton Limited
Intermediate holding company, registered number 2222001
Lambert Smith Hampton Investment Management Limited
Registered Number: 11145793
Associations
We take our responsibilities to our clients, and our industry, seriously. That's why we're members of the following:
Association for Project Safety
This multi-disciplinary membership organisation is for those who operate in, or have an interest in, health and safety risk management in the construction industry. More about the Association for Project Safety


British Council of Offices
The Council researches, develops and communicates best practice in all aspects of the office sector. The Council researches, develops and communicates best practice in all aspects of the office sector. More about the British Council of Offices
British Marine Federation
The trade association for the leisure, super yacht and small commercial marine industry. More about the British Marine Federation

Chartered Institute of Arbitrators
A not-for-profit, UK registered charity that promotes, facilitates and develops all forms of private dispute resolutions to maximise the contribution that dispute resolution practitioners make.More about the Chartered Institute of Arbitrators
COPROP
It supports local government corporate property officers in delivering community objectives through the use of property.
CoreNet Global (UK)
It represents business and public sector occupiers, and aims to unify the profession of corporate real estate through education, networking, research and communication. More about CoreNet Global (UK)
Federation of Corporate Real Estate
Its aim is to promote best practice, and to connect the Corporate to the real estate world, as well as to educate, and to raise awareness of members' skills in the Corporate world.
More about the Federation of Corporate Real Estate
Investment Property Databank (IPD)
An association we sponsor that provides data and insight for the property investment industry.
More about the IPD
Institute of Revenues, Rating and Valuation (IRRV)
Supports members' professional and personal development, and sharing of best practice. And seeks to influence the course of legislative and professional matters.
More about the IRRV
The Leasehold Advisory Service
A Non Departmental Public Body funded by Government that provides free advice on the law affecting residential leasehold property in England and Wales.
More about the Leasehold Advisory Service
RealService Best Practice Group (RSBPG)
The only industry group dedicated to improving customer service to occupiers, and demonstrating the link between top quality property management and property performance.
More about the RSBPG
Revo
Revo supports the people and businesses involved in the diverse world of retail property and placemaking to thrive and prosper, energising and driving progress for our community.
More about Revo
RICS
The world's leading professional body for qualifications and standards in land, property and construction.
More about RICS
Royal Town Planning Institute
The UK's leading planning body for spatial, sustainable and inclusive planning. It celebrated its centenary in 2014, and with over 23,000 members is the largest in Europe.More about the RTPI
Shop Agents Society
A society of practicing shop agents from UK commercial property practices, involved with lettings, sales, acquisitions, valuations, rent reviews and lease renewals of properties in High Streets and Shopping Centres all over the country.
More about the Shop Agents Society

Society of Property Researchers
A professional association for practicing property researchers.More about the Society of Property Researchers
United Kingdom Warehousing Association
The UK's only trade association dedicated to serving the warehousing and logistics sector.
More about the United Kingdom Warehousing Association
REGISTER FOR UPDATES
Get the latest insight, event invites and commercial properties by email
MARKET Insight
Industrial and Logistics Market
Explore industrial market take-up, availability, rents, prime land values and key deals across the UK.
Launch app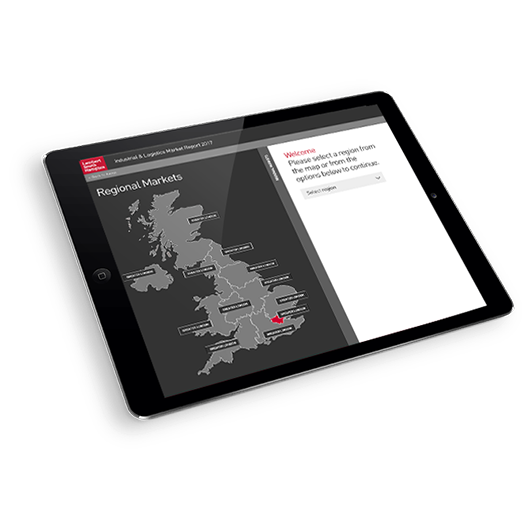 MARKET Insight
Total Office Cost Survey
Through the comparison of rents, business rates, service charges and other property costs in locations across the UK, TOCS can help organisations to benchmark their own costs against prevailing, real time levels.
Launch app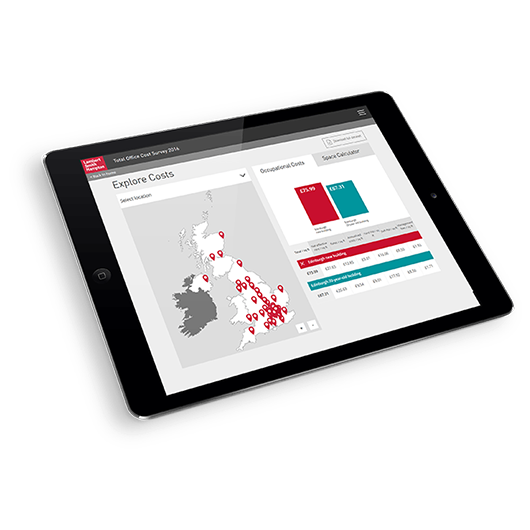 Make It Happen
GEt IN TOUCH
Like what you see? Then get in touch and see how our Knowledge Network could help your business thrive.
Speak to our team.