The Challenge
We were commissioned by Stafford Borough Council as property and viability consultant, as well as a part of a multi-disciplinary team, in the summer of 2019 to prepare a masterplan and delivery strategy for the northern part of Stafford Town Centre.
Significant investment in the southern part of the town centre, including new retail, leisure and office development (Riverside, Waterfront, and Eastgate, respectively) had seen a shift in town centre footfall and activity away from the northern area, resulting in significant vacancies. The Masterplan was to address these issues.
In tandem with our appointment, the Council were shortlisted for the Government's Future High Street Funding. In addition to the masterplan, our role morphed into supporting the Council to develop the business case, green book appraisal, and delivery strategy for Future High Street Fund (FHSF) co-investment.
Our Solution
Working closely with the wider multi-disciplinary team, we developed a series of masterplanned interventions to address the issues in the northern part of the town centre.
We identified two transformational development schemes that the Council could adopt a lead role to deliver for residential led, mixed use development, to diversify and increase activity in the area.
These schemes include redevelopment of redundant department stores (formerly occupied by Co-op and M&S) and the remodeling, partial demolition and redevelopment of Guildhall Shopping Centre.
A robust business case and green book appraisal were prepared for Future High Street Funding.
A delivery strategy was developed to progress the schemes in tandem with FHSF timescales and deadlines.
We are providing ongoing support and advice to the Council to support site assembly in readiness for development delivery.
The Results
Working with a multi-disciplinary team, we developed viable, deliverable and FHSF compliant development projects against demanding timescales.
A robust business case and Green Book Appraisal was prepared to support the FHSF application process.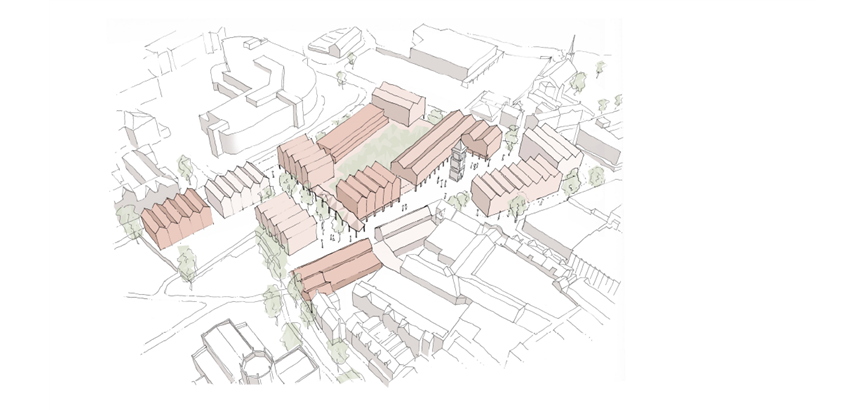 REGISTER FOR UPDATES
Get the latest insight, event invites and commercial properties by email