Client: City of London
Contract Value: £34.7m
The City of London Corporation approached LSH with a requirement for a large industrial site within the M25 on which to rehouse the Corporation's three operating wholesale food markets; Billingsgate (fish), Smithfield (Meat) and Spitalfield (Fruit & Veg).
A multi-disciplinary team identified a site, carried out extensive due diligence and masterplanning to ensure compliance, and ultimately successfully acquired the former power station in Barking, East London.
Following the successful acquisition of the site, LSH were retained by CoLC to manage the works associated with the demolition and remediation investigated during the due diligence including: demolition of the turbine hall and specialist infrastructure within it; extensive ground investigation works and subsequent ground remediation; decommissioning of a 3m diameter water cooling tunnel stretching from the power station to two man made islands within the River Thames; demolition and remediation of 9 electricity pylons stretching across 2km of active sites including a new TfL rail extension project; and decommissioning of a 22km gas pipeline stretching from the power station to Horndon, Essex.
In addition the team are working collaboratively with the City of London to prepare the site specifically for the new market relocation.
Get in touch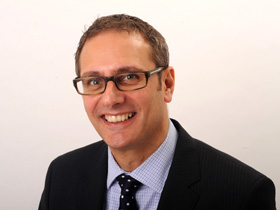 John Reyers
Senior Director - Head of Major Projects & Cost Consultancy
REGISTER FOR UPDATES
Get the latest insight, event invites and commercial properties by email