An Overview
The property comprises two blocks of residential student apartments based in Loughborough. 574, LSH's online auction arm, was instructed to sell the property. The works involved preparing a Vendor's Building Survey Report in order to increase the desirability of the property to the public sector. Our ability to provide a cross service solution resulted in the property being sold via online auction for £1,100,000.
The Challenge
The client instructed 574, our online auction arm, to sell the property comprising of 14 self-contained student residential apartments in two detached blocks. The client wished to increase the attractiveness of the property to potential bidders to increase achieved value.
Our Solution
574 assessed that the provision of a Vendor's Building Survey Report in the sales pack would mitigate the risks of purchase and hence, broaden interest in the building to public sector bidders

Our Building Consultancy team inspected the property and prepared a Building Survey Report

, as well as commissioning a Phase 1 Contaminated Land Report.

Both reports were included in the online data room which can be accessed by potential bidders interested in acquiring property through 574's online platform.
The Results
The availability of the Vendor's Building Survey report, as an additional information source, generated greater local authority interest in the property and gave the bidders a greater sense of security. This resulted in the property being sold by 574 for £1.1 million - £100,000 above the initial guide price.
Get in touch
Max Mason
Associate Director - 574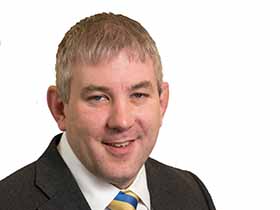 Dudley Cross
National Operations Director - Building Consultancy
REGISTER FOR UPDATES
Get the latest insight, event invites and commercial properties by email