How can we help?
Tech
Pre-development advice
Treasury
Statutory compliance and risk management
ESG & Sustainability
Facilities Management
Placemaking and customer experience
Tech
We know the benefits technology can bring – because we make the solutions ourselves. We have invested heavily in technology, creating strong partnerships and developing our own software platforms for specific client needs.
Proptech is now not an aspiration, it's a fundamental element of any property management service; and there are hundreds of good ideas out there that tackle all angles of property management. So where should you start? Under the surface, many solutions tackle other people's challenges and hide the detail in slick advertising.
An investment in technology should be based on knowledge of the benefits it brings. We are well-placed not only to assess available solutions but to create the tools that make a difference to our clients.
With our digital platforms, we have saved clients a huge amount of time and money. Our solutions are easy to install, straightforward to use and give answers to the many questions that circle property management. From sensors that inform a planned maintenance strategy to a dashboard that pulls property information together, we have tailored solutions for every type of portfolio. And our team is on hand to make sure each client gets the most out of the system.
Our tools manage all property information:
Asset Plant and Equipment Optimisation
Forward Maintenance Plans
Planned and Reactive Maintenance
EPCs and energy-related information
Property information such as flood risk
Energy Management
Pre-development advice
Clients understand the benefit of strengthening the link between the wider development/ refurbishment team and the property management offering to create a more established product.
A collaborative approach from planning to project completion ensures that design decisions can be made with the benefit of operational experience, that the transition from development to completed asset is well considered and both Client and Occupier benefit from this process. . Our team know what is needed and how to deliver it.
Whether creating mixed use schemes, offices, retail, hotels or more, developers need to consider how the scheme will operate. What is the best on site team structure to deliver our product?? What is the waste management strategy? How do we curate our events to ensure maximum engagement ? The challenge for developers is to design a space that addresses all the mechanics of operations, while considering use , wellbeing and customer experience Our knowledge can clearly assist from an operational, design and construction perspective, but we can also add value by utilising our ESG & Placemaking offerings.
Our customer experience and placemaking team work with us to create amazing places for Occupiers and assist with Occupier and marketing collateral, digital placemaking, customer service training and customer satisfaction surveys as examples.
We have a dedicated Sustainability team that advises clients on matters such as net zero, carbon emissions and biodiversity, to transport and health and wellbeing.
Our expert group of management surveyors and FM's take a holistic, but pragmatic view when feeding into the wider design team We combine property management knowledge with design expertise to create a strategy that will satisfy clients, occupiers, planning officers and key stakeholders- not an easy task!
FACT: Having the property and facility management teams on board at the early stages ensures cohesion and a more superior product.
Our core services include:
Estate management strategies
Implementation of soft landings framework
Lifecycle Property Management Advice
Customer service
Placemaking strategies
Creating on site teams
Service charge budget preparation
Preparation of planning and operational collateral
Wider stakeholder engagement
Occupier engagement
Key Contact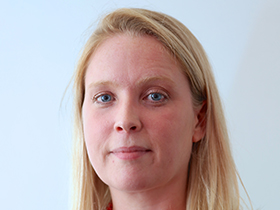 Danielle Kirk
Head of Property & Asset Management - South West & Wales
Treasury
Our experienced Treasury team operates to a detailed set of controls and procedures. We are experts at handling clients' monies and property accounting. By thinking holistically we provide a bespoke service, using the latest platforms to make data work even harder.
Our treasury team has decades of experience in property management. Our cashiers team specialises in ensuring cash movements are prompt and accurate; our accounts payable team processes a high volume of invoices quickly and efficiently; our in-house audit team gives continual peace of mind. Whether a client is a pension fund, investor or owner occupier, we spend time listening to their needs and use our experience to provide the right service.
But we take financial matters further than that. Using the latest digital systems, including our own platform, TRAMPS, we help clients to streamline their data collection and use. Our teams can help clients track budgets and revenue, providing real-time reports on business performance that can feed into wider asset management platforms. We have experience working across all property accounting platforms, including CUBE, TRAMPS and Yardi.
This combination of tailored systems, efficient processes and deep experience means that our collection statistics are incredibly high. We know how to work with each client, each asset and each tenant to make things work. During the challenging environment created by the pandemic, our agility and flexibility were brought to the fore. Working with our managing surveyors, we have ensured that our bespoke approach will allow each occupier and landlord to navigate difficult times.
Our core services include:
Periodic reporting and financial statements
Rent collection
Cashiering
Service charge audit and management
Accounts payable
Cost recharges
VAT reporting
Credit control
Key Contact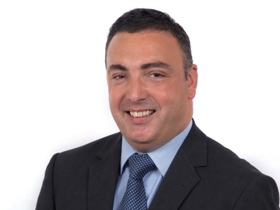 Stephen Bakewell
Director - National Head of Property Management Accounts
Statutory compliance and risk management
Our statutory compliance team has a wide remit. We cover all aspects of health and safety and compliance, advising our clients and providing the support to our wider teams.
Ours is a valuable and unique proposition. We act as an internal support service for our wider business, while working directly with property owners. Our in-house team of dedicated health and safety experts support our own operations, policies and processes, but they're also available to assist our clients.
We confidently assess assets and situations using our internal network of experts. To add further support, we can work with various external experts and have our own wide network of contacts. Where clients work with a health and safety consultancy, for example, we make certain that any agreement is scoped correctly to ensure clients get value for money.
Our clients trust us to stay on top of legislation changes and industry developments. We help clients to understand what is required to comply with any new requirements, such as the Building Safety Act and Fire Safety (England) Regulations. During the pandemic, we understood in detail the different requirements facing businesses in different parts of the UK. We are very responsive and take the stress away from clients.
Our core services include:
Proactive management of health and safety at managed properties
Dedicated compliance team providing expertise and advice
Bespoke reporting from tailored property management software
Incident investigation and management
Technical assistance
Training
Implementation of audits regimes
ESG & Sustainability
Today, excellent asset management must prioritise all elements of environmental, social and governance. Using the latest tools, we empower our clients to transform their ESG and sustainability strategies into real estate operations.
Investors, landlords and occupiers face a growing array of ESG challenges. They must demonstrate a commitment to the path to net zero, respond to growing societal challenges and take a long-term approach to value creation. But this also poses an opportunity for real estate. Property management can play a vital role in securing sustainable actions for everyone who uses the built environment.
Our teams consider sustainability and ESG throughout the entire property management lifecycle. They have the knowledge, skills and tools to create tailored solutions at asset and portfolio levels. By taking an individual approach to each client and asset, we fully understand priorities not only for each piece of real estate, but each locality.
The technology available today gives us the ability to help clients in reporting on both national and international ESG frameworks. We can monitor in real time the energy intensity and wellbeing performance of each asset. By engaging with tenants on their business strategy, we can collect the right data and instigate activities that will help them excel at energy efficiency, wellbeing and social value.
Our core services include:
Energy and sustainability data monitoring and reporting
Asset sustainability plans
ESG audits
EV charging projects
Renewable energy procurement and PV projects
GRESB reporting
Tenant and community engagement
Green travel plans
Ratings and certifications
Get in touch
Sophie Wisdom
Executive Director - Head of Operational Services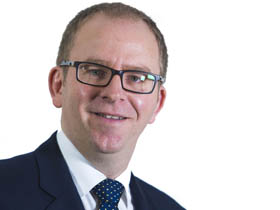 Darren Clarke
National Head of Commercial Property & Asset Management
Jon Edwards
Executive Director - National Head - Residential Management