Joseph Dunne, a Cashier Apprentice in our Nottingham office, details his experience of getting into the world of work via the apprenticeship route and how he has been able to benefit from on-the-job training whilst studying for a recognised qualification.
When I was 18 years old and finishing my A Levels, I was unsure what to do next. I knew I wanted to earn some money and gain real life experience but I also enjoyed learning and I knew qualifications would help in any future career so I decided to look into apprenticeships. University was another option but I preferred practical learning and I was able to avoid student loans thanks to the support of LSH. I started my journey through looking on the government website to find local companies offering apprenticeships and also looked on the Nottingham College website as I had studied there for my A Levels and knew the courses were good, along with it having a nice environment.
I decided to apply for vacancies in accountancy as I have always been good with numbers and the idea of working in an office in finance appealed to me. Firstly, I had to go into the college and take a numeracy and literacy test to prove I had the competency to be enrolled on an apprenticeship. Next I had an interview with an assessor to discuss potential companies I could work for and LSH stood out as I felt I met the criteria required for a Cashier in the Operations department and thought it would be a fantastic opportunity to work for a big company that had a great reputation in the property sector. When I secured an interview, I was slightly nervous as I thought my age would work against me and I knew there would quite a few other candidates. Thankfully the interview went well and I was delighted to accept the position!
The whole of the Nottingham office made feel really welcome and everyone was so friendly. In the Cashiering team, the Senior Cashiers and two other members of the team were really helpful with showing me the ropes. It was exciting as I felt I was already learning so much and it was a plus that the office is situated in a great location in the centre of Nottingham. There was also an induction day held at the head office in London which was a fun opportunity to learn more about the company.
Through the excellent training provided by LSH, I was able to begin to become an effective member of the Operations team. The experience I was getting was really helpful when I began studying for the Association of Accounting Technicians (AAT) qualification and LSH have been flexible over the past few years offering me one day off work a week to attend my lessons at college. I was able to achieve a distinction for the AAT Level 2 qualification and they agreed to continue to pay for me to continue to AAT Level 3 which as part of my course portfolio I also completed projects in the workplace. I felt very lucky that they had shown faith in me and were so invested in my personal development.
Working for LSH has definitely improved me as a student as it has given me invaluable experience as an accountant and studying has provided great benefit in the workplace as my technical knowledge and skills continue to improve. This has been noticed in the workplace and I have been given more responsibilities over the past couple of years such as reconciling multiple bank accounts and inputting transfers. I have now begun the final AAT Level 4 qualification and so far have passed my first exam. My main goals are to pass the AAT course certifying me as a qualified accountant and continue to progress at LSH.
One day I would like to work in accounts for a production company as one of my biggest passions is film or potentially, open my own small firm and provide advice and complete sole trader accounts. I would definitely recommend becoming an apprentice at Lambert Smith Hampton as you'll learn a lot and it's a great place to both start and progress your career.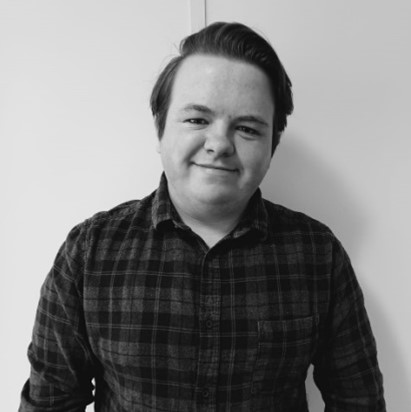 Above: Joseph Dunne - Cashier Apprentice
REGISTER FOR UPDATES
Get the latest insight, event invites and commercial properties by email