Rooftop development opportunities have recently attracted increased attention, stimulated by the acute shortage of developable land in the UK and complications around securing planning permission for new development, which have led to changes in government policy.
Out of thin air
The revised National Planning Policy Framework, last updated in February 2019, includes guidance that planning policies and decisions should "support opportunities to use the airspace above existing residential and commercial premises for new homes."
The draft London Plan also provides backing for upward development, stating that boroughs should identify sites suitable for "residential above existing commercial, social infrastructure and transport infrastructure uses."
Demonstrating the growing political support for airspace development, the government has recently reaffirmed its intention to bring forward a permitted development right (PDR) that would allow certain buildings to be extended upwards without requiring planning permission. However, this remains subject to further consultation, having not been included in a raft of changes to PDR introduced in May 2019.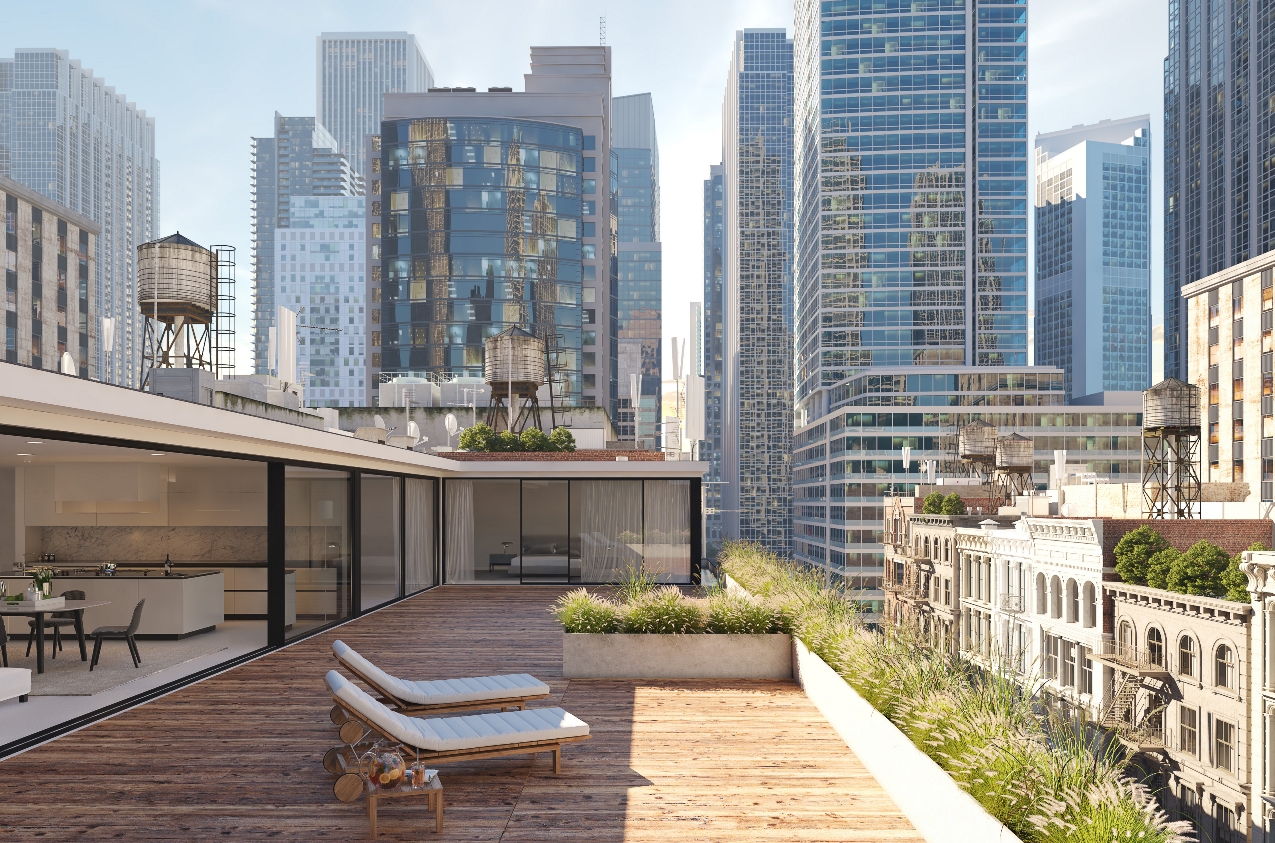 London rising
The momentum behind airspace development in London has gathered alongside the growing recognition that the city is experiencing an acute housing shortage. Mayor Sadiq Khan has stated that 66,000 new homes need to be built in London each year to meet housing demand. This compares with an average of just 28,000 new homes completed each year over the last decade.
Rooftop development has the potential to deliver much-needed new units and to help increase London's housing density. At present, fewer than 2% of new homes built in London are delivered through development that includes an element of building upwards. There is clear scope for this figure to increase, although estimates of the size of the opportunity vary greatly.
Homes in the sky
One of the most detailed attempts to quantify the potential of airspace development was conducted by the design consultancy HTA. They surveyed the London Borough of Camden and identified 475 potential rooftop development sites with the capacity to deliver 2,485 new homes in the borough. Extrapolating their research to the whole of Greater London, they estimated that 179,126 new homes could be delivered across the capital.
Other more ambitious figures have been quoted, such as WSP's estimate that 630,000 new units could by delivered by building six-to-twelve storeys on municipal buildings across London.
While it may be unrealistic to expect that development on this scale could be delivered over a short period of time, London's rooftops have evident capacity to make a contribution to the easing of the housing crisis. The owners of properties with unused rooftops may be oblivious of the unrealised potential and value held in their airspace.
Know your air rights
In most cases, the freehold owner of a building will also own the airspace above it necessary for the "ordinary use and enjoyment" of the property. Air rights can be more complicated for buildings with leasehold ownership, and will depend on the terms of individual leases.
As with any other form of property, air rights can be sold or leased. In most cases of rooftop development, a developer will enter into an agreement with the landlord to acquire an airspace lease, subject to planning permission being obtained. The granting of planning permission may be dependent on considerations such as neighbouring buildings' rights to light and privacy from overlooking windows.
Airspace transactions are a relatively unexplored area in London, particularly in comparison with New York, where there is a well-established market for tradable air rights. Skyscraper developers in New York will often acquire the rights to airspace above multiple smaller neighbouring properties to unlock space for taller buildings that will cantilever over them.
UK landlords and developers should also be open to the idea that the airspace over buildings is an asset with significant value and development potential.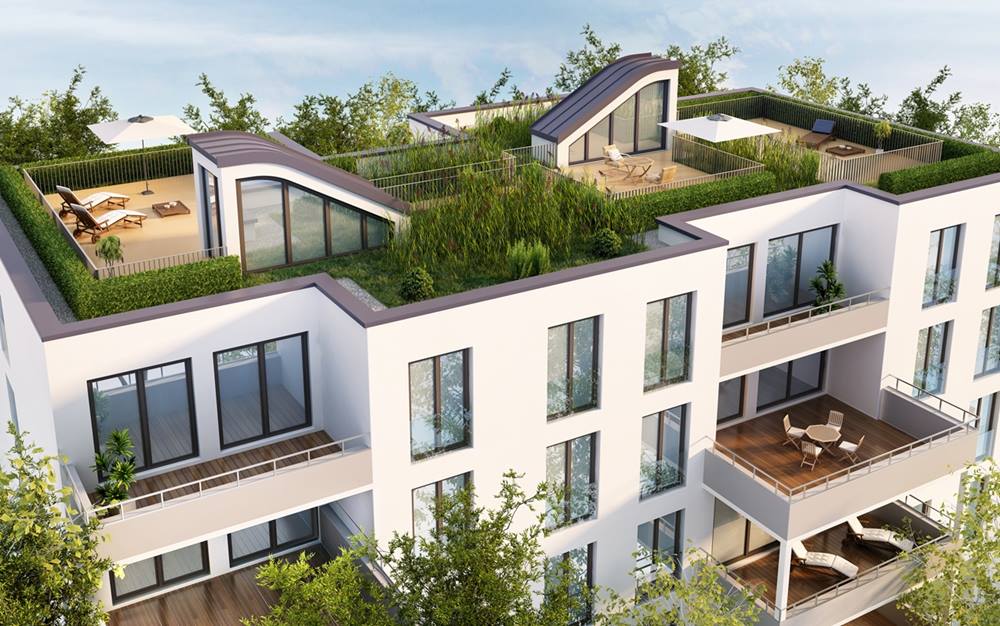 Building up
The delivery of airspace development can be complex, with multiple practical issues to be considered when assessing its feasibility. An existing building will need enough strength to support additional structures and there may be a need to install new lifts, stairs and fire escapes to serve the extra floors.
Delivering services such as electricity, gas, water and telecommunications to the new residences may also be complex. Existing rooftop infrastructure, such as plant rooms and telecommunications equipment, may need to be moved. All of this can be challenging and expensive, and may be prohibitive to airspace development.
However, if development is feasible, new rooftop structures can be put in place surprisingly quickly. A number of rooftop developers make use of pre-fabricated modular designs that are constructed off-site before being lifted on top of the existing building. In this manner, a basic structure can be put in place within one day.
This type of modular construction is particularly suited to schemes adding a small number of apartments above existing residential blocks. However, there are multiple variations in the type and scale of properties that can be delivered through airspace construction.
Retail rooftops
One particular type of rooftop development with definite potential to deliver new housing on a large scale is the construction of residential units on top of supermarkets and shopping centres.
All of the leading supermarket chains have explored opportunities to generate income from their London estates by selling air rights. The construction of residential units above and around redeveloped stores can make significantly more efficient use of large, low-density sites hosting older single-storey stores and ground level car parks.
Tesco reportedly believes that it could generate around £400 million through the sale of air rights. Hundreds of new homes have been delivered at redeveloped Tesco stores in Woolwich and Streatham, with further units planned at locations including Hackney.
Redeveloped Sainsbury's in Nine Elms and Fulham have also included above-store residential units, and Sainsbury's has planning permission for a similar development in Ilford. Morrisons is looking to join the fray, with proposals for nearly 600 new homes above and around the redevelopment of its Chalk Farm store.
Shopping centre owners are also exploring airspace development opportunities. Capital & Regional, for example, has planning permission for hundreds of residential units above The Mall Walthamstow and The Exchange in Ilford.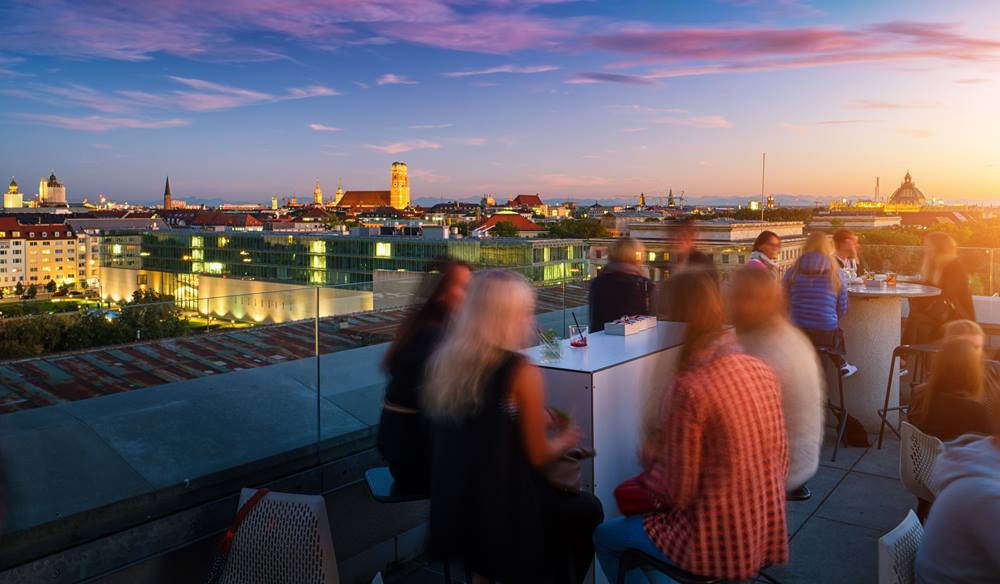 Commercial airspace
Development making use of air rights need not be restricted to just residential property. A number of commercial developments across London utilise the space over existing buildings and sites. Several major office developments have been enabled by building above rail infrastructure.
This is not an entirely new phenomenon. One Embankment Place, which is often cited as the UK's first air rights building, was completed in 1991 and provides 450,000 sq ft of office space above the platforms of Charing Cross station. Similarly, Cannon Place, a 389,000 sq ft development opened in 2011, cantilevers over Cannon Street mainline and underground stations.
An eye-catching current project is 21 Moorfields, a huge 564,000 sq ft air rights development, which is under construction above Moorgate underground station and the western entrance to the new Liverpool Street Crossrail station. The 17-storey building will bridge 55 metres over Moorgate station, helping to significantly increasing the size of the floorplates it can offer.
It is also reported that Network Rail is considering massive over-site developments at stations including Victoria Station and Clapham Junction. In both cases, there are large tracts of airspace above the stations, tracks and approaches, which have the potential to host mixed-use development.
In addition to rail infrastructure, the airspace above public assets such as hospitals, schools, government offices and prisons could all offer development opportunities. While potential residents may need to be persuaded about the desirability of some of these as places to live, this type of development could help to make much more efficient use of the public estate. There may also be advantages for residents who have their homes located close to public services, particularly healthcare and education facilities.
Growing up
A broad range of opportunities exist in the airspace above London. For residential property, these range from high-end penthouses on top of existing apartment blocks through to mass affordable housing above public buildings or retail space. Commercial and mixed-use developments may also be enabled by the thoughtful use of airspace.
Some creative thinking may be required to realise these opportunities, but air rights can be used to free up space in locations where new development would otherwise be challenging. Developers will be buoyed by growing political support, which should see local planning authorities become increasingly receptive to proposals for new airspace development.
Airspace Exchange
Working in partnership with Hamptons International, we have recently launched Airspace Exchange as a new platform providing land owners with a new streamlined process to unlock real estate value out of the thin air of undeveloped airspace above existing buildings.
The platform serves as an intermediary between land owners, investors and developers, with a direct link into the supply chain for sourcing contractors, labour resources and building materials, providing professional expertise and services at each of the steps in the property development, construction and transaction processes.
Thaddaeus Jackson-Browne, who is leading the Airspace Exchange platform, commented:
"The Government has made it abundantly clear that it is committed to increasing housing supply. "There indeed are numerous issues around the complexities of the planning system which can create difficulties around securing consents for airspace development. We note however that the changes to planning policy at the national level (NPPF 2018) along with the Governments renewed interests in and consultations on granting new permitted development rights for rooftop extensions, assure that this process will become more straightforward and streamlined.
"With teams of qualified Surveyors and Planning Consultants experienced in overcoming these planning and development hurdles; the Airspace Exchange service can deliver and manage at each stage of the process (wherever required) from appointing Architects along with supporting specialist consultants (Daylight and Sunlight/Rights to Light Surveyors for example), to procuring contractors, through to then managing the construction programme; and then securing the end occupiers/tenants and or purchasers."
Visit www.airspacexchange.co.uk for more information.
Get in touch
Thaddaeus Jackson-Browne
Regional Land Director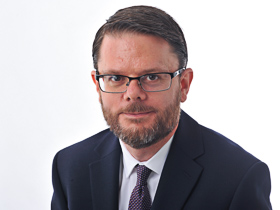 Matthew Colbourne
Associate Director - Research
REGISTER FOR UPDATES
Get the latest insight, event invites and commercial properties by email