Despite signs of stability returning to pricing, as predicted, investment appetite remained generally cautious during Q1. £8.1bn of property assets changed hands in the first quarter, a marginal 3% improvement on Q4 2022's subdued outturn but 37% below the five-year quarterly average.
Download the latest UKIT Q1 2023 report here in full →
While Q1 was thinner from an activity perspective, with the number of recorded transactions down 18% on Q4 2022 and 43% below the five-year trend. As uptick in major lot size deals was key in Q1, with 20 transactions in excess of £100m (up from only ten in the previous quarter).
Buoyed by the relative resilience of the private rented residential market, investment in build to rent (BtR) assets hit £1.3bn and accounted for a record 16% share of total Q1 volume, which compares with a 6% share of the market over the past five years overall. BtR's strong showing was the highlight amidst a subdued quarter for the living sectors overall, with Q1 volume for hotels & leisure and student accommodation down by 51% and 70% from their respective averages.
Of the core commercial sectors, retail again saw the strongest volume relative to trend in Q1, with total volume of £1.3bn only 8% below the five-year quarterly average. Notably, at the sub-sector level, shopping centres was the strongest performer against trend in Q1, with volume of £232m 7% above average and underpinned by a flurry of purchases by Evolve Estates.
In the wake of structural and environmental pressures, investor caution appears to be centring on offices. Q1 office volume of £2.6bn was 40% below the quarterly trend, despite being bolstered by Q1's largest overall deal, MEAG Munich Ergo's £616m (4.39% NIY) purchase of One FenCourt, London EC3 from Assicurazioni Generali.
Overseas buyers continued to underpin volume in typical fashion during Q1, with total inflows of £3.9bn accounting for almost half the total. That said, net overseas buying amounted to only £1.1bn, the lowest since the pandemic-afflicted quarter in Q2 2020. Meanwhile, buying was below trend across all the domestic buyer types in Q1, albeit to varying degrees. UK institutions were the biggest sellers, with net disposals amounting to just shy of £1.0bn in the quarter.
While notional prime yields stabilised in many sectors of the market by the end of Q1, the All Property average transaction yield moved out by a further 33bps to stand at 5.92%, a level last seen in 2015. Indicative of improving price stability, following a substantial 130bp shift in Q4 2022, industrial saw a relatively limited outward yield movement of 18bps in Q1. Conversely, the average office transaction yield moved out by 59bps during Q1 to a 10-year high of 6.17%.
Ezra Nahome, CEO of Lambert Smith Hampton, commented:
"As expected, the first quarter was little to write home about for volumes. However, Spring's arrival has brought a growing sense that the market has now reached a turning point, with prices stabilising and confidence improving. As the dust settles on the turbulence of last year, there is a substantial weight of global capital patiently building in the wings. With many investors facing refinancing pressures, I expect a much busier second half of 2023 as quality assets are selectively sold into a ready market."
Get in touch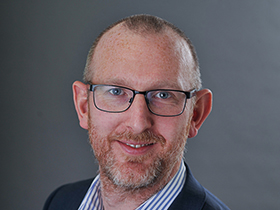 Oliver du Sautoy
Head of Research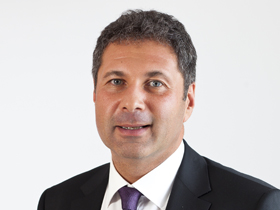 REGISTER FOR UPDATES
Get the latest insight, event invites and commercial properties by email