The UK industrial & logistics occupier market showed no sign of abating in 2021, as take-up hits record level for a first quarter.
Industrial & logistics take-up was an impressive 15.0m sq ft in Q1 2021– the strongest on record for a first quarter and 21% above the five-year quarterly average. While take-up was up 44% on the same quarter last year, it was in fact slightly down on each of the previous three quarters, a period that included record quarterly take-up of 17.4m sq ft in Q2 2020.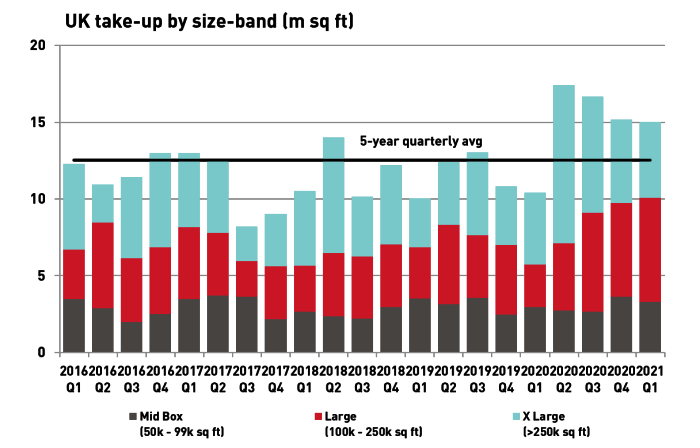 However, unlike the previous quarters, Q1 take-up was not as heavily skewed by especially large deals, arguably demonstrating even greater expansion in market activity from 2020. This was reflected in the record take-up in the 100k-250k sq ft segment of the market which, at 6.8m sq ft, was 5% above the recent high of Q3 2020.
Notably, the Q1 figures exclude The City of London Corporation's development of its new consolidated London food market on the site of the former Barking Power Station. The scheme received planning for 2.56m sq ft GEA development in Q1, although the final building size is yet to be announced.
Strong demand was witnessed across most of the UK's regions in Q1. Yorkshire & the Humber and the West Midlands recorded particularly strong activity with take-up 79% and 71% above their respective five-quarterly averages. The West Midlands was home to the largest deal of the quarter, namely Pets at Home's 670,348 sq ft build-to-suit unit at North Stafford Business Park.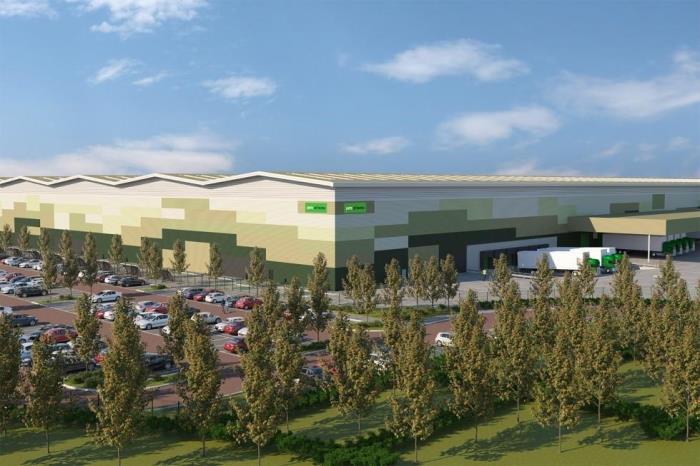 As the UK's logistics heartland, the East Midlands continued to attract the largest share of demand, with 3.5m sq ft of take-up recorded in Q1. Meanwhile, South East activity was subdued in Q1, down 31% on the five-year quarterly average, albeit a large number of deals are under offer which should lead to a rebound in Q2.
With strong occupier demand and capital pouring into the sector, developers have continued to build apace. The amount of speculative development under construction hit a record 14m sq ft at the end of Q1 2021, an increase of more than 20% over the quarter. Notable development starts included 514,193 sq ft at 515 Derby, Derby Commercial Park and 392,500 sq ft at 400 Widnes, Cheshire.
Despite the marked development response over recent years, UK supply has continued to fall, standing at 71m sq ft at the end of Q1, down 3% since the beginning of the year. Across all segments combined, current supply is equivalent to less than 1.5 years of average annual take-up.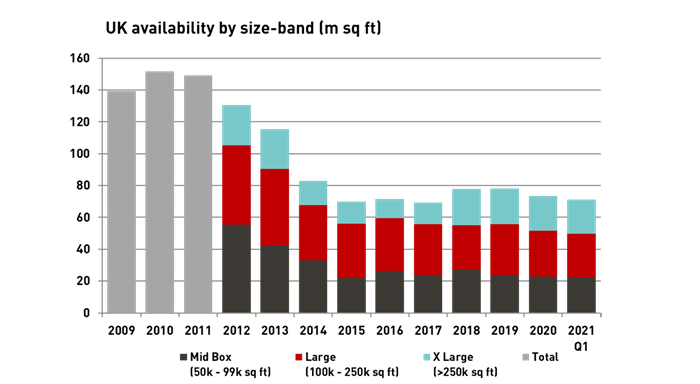 James Polson, Head of Industrial & Logistics at LSH said
"Clearly 2020 was no flash in the pan. After an initially slow start, Q1 saw an increasing range of occupiers coming into the market and drive the market forward. Developers are being rewarded for their appetite for risk, with activity heavily focused on standing stock rather than forward commitments, resulting in a further drop in supply levels in spite of record levels of speculative development. 2020's record take-up will be a tough act to follow but, given the strength of demand at present, I expect 2021 to give last year a very good run for its money".
Get in touch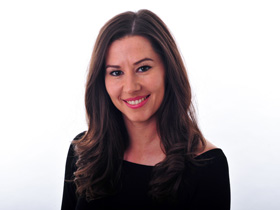 Izzy Watterson
Associate Director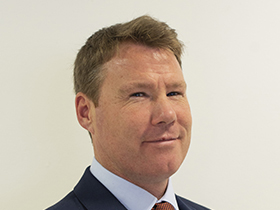 James Polson
National Head of Industrial & Logistics Division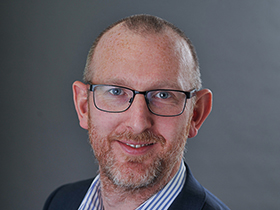 Oliver du Sautoy
Head of Research
REGISTER FOR UPDATES
Get the latest insight, event invites and commercial properties by email