The UK's industrial and logistics property market hit scaled new heights last year, with records set in both the occupier and investment markets, according to our Industrial & Logistics Market 2021 report.
UK-wide take-up reached a stellar 59.7m sq ft in 2020, more than a fifth higher than the previous record set in 2016. The result is all the more impressive given the slow first quarter of the year, when uncertainty around COVID-19 constrained activity.

In contrast with other property sectors, the pandemic had a direct positive impact on demand. Over 6m sq ft of take-up was linked to COVID-19 contingency measures such as the distribution of PPE, while consumers' increased reliance on online shopping encouraged many ecommerce operators to push ahead with expansion plans.

Amazon was the headline grabber, accounting for an incredible 20% of total take-up as it completed a flurry of large-scale deals including three in excess of 2m sq ft. However, it would have been a record year even without Amazon, as parcel delivery companies, supermarket chains and emerging ecommerce firms were all firmly in growth mode.

After a brief hiatus in January, the market has moved back into top gear, reflected in surge of new enquiries and multiple inspections. There are close to 50m sq ft of live requirements in the market, which bodes well for another busy year of take-up. Demand will continue to be driven by increased online retail activity, while a further boost may come from firms reshoring supply chains in response to new Brexit trade rules.

The strength of occupier activity in recent years has prompted a wave of speculative development, particularly at the larger end of the market. For units in excess of 50,000 sq ft, an all-time high of 11.5m sq ft of speculative development was under construction at the end of 2020, while a further 13.7m sq ft is expected to come forward during 2021.

Despite this, supply remains relatively constrained across most of the UK. At the end of 2020, availability amounted to 73.4m sq ft, down 6% on a year earlier. Current supply is equivalent to only 1.5 years of average annual take-up.

The relative lack of supply supported continued rental increases in 2020, albeit the pace of growth eased, with prime rents for 50,000 sq ft units rising by an average of 4.2%, down from 6.1% in 2019. Rental growth may slow further in 2021 as new stock coming to the market eases supply pressures, but a mere moderation of growth is still impressive in the context of falling rents in other property sectors.

Mirroring occupier market trends, investment activity also scaled new heights in 2020. A total of £6.9bn of industrial and logistics assets changed hands, including a record £5.5bn of distribution warehouses. Activity was inhibited by the COVID-19 lockdown in the first half of the year, but a wave of pent-up demand was released in Q4, with the investment volume hitting a quarterly record of £3.4bn, a full 48% up on the previous high.

Overseas investors drove the market in 2020, particularly at the larger end, accounting for close to half of the annual investment volume. There is a huge wall of international capital targeted at the sector, with volume only limited by the amount of stock coming to the market.

Strong investor demand pushed prime logistics yields to new record lows in 2020, with long-leased distribution warehouses in the South East hardening by 25bps to 3.75%. Prime yields are expected to go even lower in the next twelve months.

Fuelled by ongoing rental growth, a scarcity of oven ready sites in key locations and evidence of yield compression, industrial land values saw even stronger growth in 2020. Prime land values increased by an average of 17% in key locations monitored by LSH. Some individual markets saw extraordinary growth, such as Leicester where land values soared by 50%, and Thurrock where they rose by 36%. Further increases are anticipated in 2021.
James Polson, National Head of Industrial and Logistics at LSH, commented:

"While the future of demand in other property sectors is clouded in uncertainty, the role of logistics in the post-COVID world appears assured. The market has been turbocharged over the last year. COVID-19 has accelerated structural changes in consumer and business behaviour that will continue to drive high levels of occupier and investor demand for logistics property over both the short and long term."

Alex Carr, Head of Industrial Capital Markets at LSH, commented:

"The pandemic brought the sector's defensive attributes to the fore in 2020, driving another burst of yield compression and record volume for distribution product. Industrial and logistics is set to continue outperforming the wider commercial property market for the foreseeable future, and there is an almost limitless amount of global capital seeking out quality UK product."
Get in touch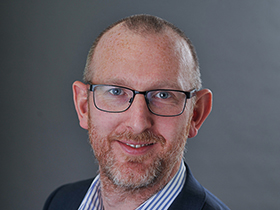 Oliver du Sautoy
Head of Research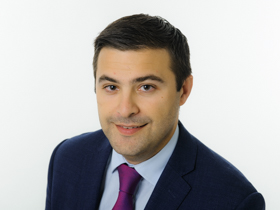 Alex Carr
Director - National Head of Industrial Investment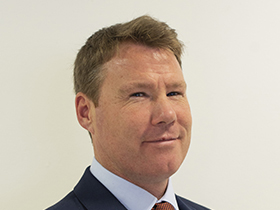 James Polson
National Head of Industrial & Logistics Division
REGISTER FOR UPDATES
Get the latest insight, event invites and commercial properties by email