Our UK Vitality Index for 2021 reveals that Woking is the UK's best performing location across a range of measures, spanning the economy, health outcomes and the local environment.
To download a copy of the 2021 Vitality Index report please click here
While the Surrey town performing strongly across a broad range of indicators, it performed especially well for the Economy and Business and Health and Environment measures.
The LSH Vitality Index assesses the UK's 100 largest towns and cities outside London to identify which locations are the best to live and do business in, and have the strongest growth prospects. Now in its eighth edition and marking a key change from previous years, the 2021 edition takes a broader, more holistic approach in assessing the vitality of UK towns and cities and includes a new, separate index for opportunity.

Forming the main Vitality Index each location was ranked on the three pillars; Economy and Business, Living, and Health and Environment. The results across these 18 datasets saw Woking the top-ranked location for vitality. Also in the South East, Windsor and Maidenhead is the second placed location in 2021, drawing much of its strength from the Living pillar.

The Vitality Index findings show that big is not always better. Despite lower population sizes than the UK's major urban centres, medium-sized centres feature prominently at the top end of our new, more holistic assessment. Further, locations in and around southern England dominated, making up eight of the Top 10 locations. These clear regional differences in vitality reflect longstanding north-south divisions in health, affluence and growth.
Nuneaton topped the Opportunity Index. This standalone measure assesses each location's potential to overcome existing challenges, grow and improve. In contrast with the main Vitality Index, the Opportunity Top 10 is much less focused on the south and dominated by towns and cities in Yorkshire and the Humber and the Midlands regions.
Claire Cole, senior analyst at LSH, said: "The changes to 'normal' life wrought by the pandemic are already triggering a reappraisal of personal and familial priorities. With place of work likely to have less of a key role in household location decisions, our new-look Vitality Index necessitates a broader view of location quality. What is striking from this year's analysis is the preponderance of medium-sized urban centres within the top 10, predominantly in the south east of the UK."
Steven Norris, national head of Planning, Development and Regeneration at LSH, said: "Our towns and cities are facing some of the greatest challenges since WW2. The pandemic has accelerated trends that have been impacting on our centres over the last decade. In particular, the growth in online shopping and home working will have long-lasting implications for how we all live, work, shop, study and play."
He added, "But where there are challenges, there are also opportunities. The Vitality Index shines a light on some of the less glamorous UK centres that have significant potential for growth, including Nuneaton, Dartford, Wakefield and Wolverhampton. Many of these centres are clustered in the Midlands and the North. Successful regeneration will depend on government support, strong leadership and partnership-working underpinned by robust visions and investment plans that provide a clear roadmap to recovery and future growth."
VITALITY INDEX – TOP 10

| | | |
| --- | --- | --- |
| Rank | Town / City | Region |
| 1 | Woking | South East |
| 2 | Windsor & Maidenhead | South East |
| 3 | Bath | South West |
| 4 | Cheltenham | South West |
| 5 | Exeter | South West |
| 6 | York | Yorkshire & the Humber |
| 7 | Watford | East of England |
| 8 | Brighton & Hove | South East |
| 9 | Edinburgh | Scotland |
| 10 | Cambridge | East of England |
THE THREE PILLARS– TOP 10

Rank

ECONOMY & BUSINESS

LIVING

HEALTH & ENVIRONMENT

Town / City

Region

Town / City

Region

Town / City

Region

1

Peterborough

EE

Cheltenham

SW

Bath

SW

2

Bedford

EE

York

Y&H

Woking

SE

3

Edinburgh

S

Bath

SW

Cheltenham

SW

4

Milton Keynes

SE

Windsor & Maidenhead

SE

Stockport

NW

5

Watford

EE

Brighton & Hove

SE

Bournemouth

SW

6

Cambridge

EE

Solihull

WM

Worthing

SE

7

Basingstoke

SE

Sale

NW

Exeter

SW

8

Warrington

NW

Cardiff

W

Wycombe

SE

9

Luton

EE

Cambridge

EE

York

Y&H

10

Woking

SE

Watford

EE

Maidstone

SE

*EE – East of England, Y&H – Yorkshire & the Humber, S – Scotland, SE – South East, SW – South West, NW – North West, WM – West Midlands, W - Wales
OPPORTUNITY INDEX – TOP 10
| | | |
| --- | --- | --- |
| Rank | Town / City | Region |
| 1 | Nuneaton | West Midlands |
| 2 | Wakefield | Yorkshire & the Humber |
| 3 | Wolverhampton | West Midlands |
| 4 | Dartford | South East |
| 5 | Grimsby | Yorkshire & the Humber |
| 6 | Cardiff | Wales |
| 7 | Nottingham | East Midlands |
| 8 | Sheffield | Yorkshire & the Humber |
| 9 | Barnsley | Yorkshire & the Humber |
| 10 | Norwich | East of England |
To download a copy of the 2021 Vitality Index report please click here
Get in touch
Oliver du Sautoy
Head of Research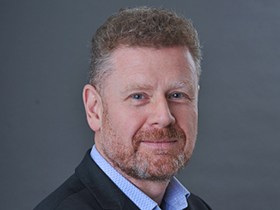 Steve Norris
Executive Director - National Head
REGISTER FOR UPDATES
Get the latest insight, event invites and commercial properties by email