Survey of over 400 industry professionals finds that, while the COVID-19 pandemic may have accelerated structural changes within the retail sector, positive government interventions combined with increasing sentiment for public-private sector collaboration has created a 'watershed' moment for the UK's towns, high streets and shopping centres.
Sense of optimism
New research from retail property and place making community, Revo and property consultancy, Lambert Smith Hampton (LSH) shows that, while 2020 was a traumatic year for high streets and shopping centres, optimism remains relatively high for the future. The survey reveals that over one-third of respondents feel at least "optimistic" about the future; with the reduction from last year's two-thirds largely due to the impact of COVID-19 on business and investor confidence, as you would expect.
This optimism is predicated on a mutual agreement that, while local authorities are best placed to take the lead in the recovery and transformation of our towns (with two out of five respondents saying they had a critical role to play in this respect), they cannot do it alone. Breathing life back into our towns, high streets and shopping centres will depend on developing and nurturing partnerships and a collaborative approach between all those with a vested interest in the future of our centres, including central government, private sector investors, occupiers and the local community. Reassuringly, the survey results demonstrate that the appetite is there to do that.
Funding shortfall
Nevertheless, the research indicates that that town centre regeneration is more likely to be driven forward by the public sector (69%) over the next three-to-five years than the private sector (33%).
However, local authorities, who last year were hailed as "saviours of the high street" - buying up in excess of £1.8bn of retail assets in the period from 2016 to 2019 - have withdrawn from the market over the last 12 months.
The research shows that spending on retail property, including shopping centres, was down by circa 69% in 2020 compared with 2019. This reflects the impact of COVID-19 on investment confidence in property, and was further exacerbated by the Government's clampdown on the ability of local authorities to borrow money at low interest rates via the Public Works Loan Board (PWLB) to buy commercial property purely for investment return.
Although new public sector funding mechanisms, such as the Government's Future High Street Fund (FHSF), the Towns Deal Fund (TDF) and the Levelling Up Fund, will provide almost £9bn of much needed investment to help breathe life back into many of our failing centres and high streets over the next 5 years, more investment will be needed in order to have real impact. The survey shows that public-private sector joint ventures and partnerships remain the preferred delivery and funding option for most town centre regeneration projects; identified by some 38% of all respondents.
Taxation frustrations
When asked to identify the top five challenges to town centres, respondents from both the public and private sectors agreed that the growth of online shopping was once again the biggest obstacle at 70% (2019: 70%), followed by high business rates at 50% (2019: 69%).
The research also found that COVID-19 has not changed industry experts' opinion of the policy required of government.
In 2019, the reformation/reduction of business rates was ranked as most critical to maintaining and enhancing the vitality of Britain's town centres over the next five years. Respondents felt even more strongly in 2020, with eight out of ten identifying business rates reform as the most important policy initiative for the Government.
These statistics clearly reinforce the frustration that taxation has not adapted to changes in consumer-behaviour and business models; a trend first highlighted in last year's survey and which has been accelerated by the COVID-19 pandemic.
Planning for the future
Aside from COVID-19, 2020 was also characterised by the Government's introduction of some of the most radical reforms to the planning system seen since the 1947 Town & Country Planning Act.
The new Use Classes Order (UCO) is intended to provide greater flexibility for businesses to respond to dynamic market, economic and consumer trends. The survey shows that more than half of respondents think the impacts will be positive over the next five years, and just 10% think they will be negative. There is, however, a "grey area" – comprising some two out of five respondents – who think the reforms will be "neutral/immaterial".
Rise of the 15 minute city?
In terms of the perfect mix of uses that make up a successful town centre, food and beverage was ranked as the most critical component for the second year running, notwithstanding the impacts of COVID-19 on the hospitality sector – or maybe because of it, as we increasingly recognise the draw of the sector. This was followed by food and grocery stores (up from 12% in 2019 to 32% in 2020), which most likely reflects the increasing importance of essential stores during the series of "lockdowns" since March 2020.
The survey also highlighted the significant and growing support for public realm, open spaces and parks as a critical part of the overall town centre offer (accounting for 28% of all responses in 2020, up from 3% in 2019). This reflects the impact of COVID-19, as for many households these formal and informal spaces functioned as important extensions to our homes; particularly for those living in flats and apartments. Providing "greener and cleaner" centres will make a significant contribution to our overall health and wellbeing, as well as helping to tackle the climate crisis.
Almost half of all respondents also called for greater flexibility on the high street as a way of increasing their resilience; interventions identified included (i) redevelopment / repurposing of existing accommodation; (ii) the introduction of flexible turnover-rents / lease structures; and (iii) new diverse residential developments in towns and shopping centres.
Dr Steve Norris, National Head of Planning, Development and Regeneration at LSH, said:
"These may be the most challenging times ever faced by our towns and high streets. But history shows that every crisis presents new opportunities. I firmly believe there is every reason for optimism as we look ahead in 2021 and beyond. Our high streets and town centres clearly have a vital role to play in the country's economic recovery, addressing deprivation and tackling the climate crisis. But more than this, they need to be restored as the "heart and soul" of our communities. The impact of COVID-19 has shown us that our towns, high streets and local centres are valued for more than just their shops and services. Successful centres are those that help to promote health and wellbeing, and provide attractive places where people of all ages want to be, to meet, to live and to enjoy.

"In my experience we can achieve great things when the Government, local authorities, private sector, stakeholders and communities work together towards a common goal, framed by a robust vision and deliverable commercial strategy. This is a challenge that both LSH and Revo embrace. We will continue to be bold and innovative, and we will work with all stakeholders to harness the opportunities to ensure the recovery and transformation of our towns, high streets and shopping centres meet the needs of their communities and businesses, whilst also being competitively positioned to drive the recovery and future success of the UK economy."
Vivienne King, Chief Executive at Revo, added:
"The oversupply of physical retail space in the UK ahead of Covid-19, caused by rising e commerce and increasing business rates, declining footfall and changing demographic has been exacerbated by the pandemic. But looking forward rather than back, experience in 2020 shows that consumer appetite for shopping places remains and with a supportive policy environment, the strongest operators will thrive to provide new ways of meeting consumer demand. Alongside Government's funding mechanisms, the policy environment must include change to the business rates system.

"Never before has the voice for fundamental reform of business rates been louder than it is today. Once again our research shows that reform of business rates is the single most important intervention that the Chancellor can make to revive high streets and shopping centres.

"We are pleased that the results of the Fundamental Review will be announced this spring but we must see the fundamental reform which the Review promises. This means fixing the UBR at a low 30p rate, introducing annual revaluations, abolishing transitional phasing and expanding retail relief. The Chancellor can level the playing field between physical and online retail by introducing alternative taxation options to replace the shortfall, and we will continue to push for large-scale change in this regard.

"There is no denying that tough times lie ahead but, as the idiom goes, it's always darkest before the dawn. The industry has reached a watershed moment and the Government must grasp the nettle before it's too late."
The research, titled 'What next for our towns and shopping centres?' provides insight into the current thinking and views of investors, developers, landlords, occupiers, town centre and BID managers, local authorities and other public sector bodies who will be charged with planning, managing and funding the renaissance of our towns, high streets and shopping centres over the next decade and beyond.
Get in touch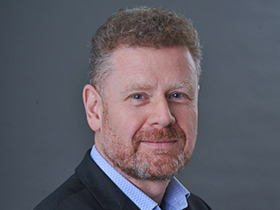 Steve Norris
National Head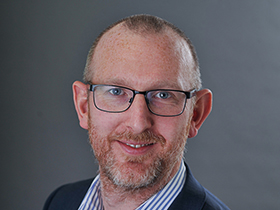 Oliver du Sautoy
Head of Research
REGISTER FOR UPDATES
Get the latest insight, event invites and commercial properties by email