Despite a prolonged lockdown, 2021 began in positive fashion for the UK investment market, our latest UK Investment Transactions (UKIT) report reveals. £11.2bn of assets changed hands in Q1, 22% down on the strong showing of Q4 2020 and only 13% below the five-year quarterly average.
Download the full UKIT Q1 2021 report here.
While Q1 volume was down on the final quarter of 2020, the number of deals was the highest since Q3 2019. Notably, activity accelerated as Q1 progressed, with the number of recorded deals in March being the highest monthly total since December 2018.
Boundless demand for logistics assets was reflected in another huge quarter of industrial investment - Q1 volume of £3.5bn was second only to the record £4.0bn set in the previous quarter and 88% above trend.
Meanwhile, the nascent recovery in retail investment continued into 2021, with Q1 volume of £1.7bn just 7% below the three year high of the previous quarter in Q4 2020. However, as in Q4 2020, the improvement reflected strong demand for supermarkets alongside opportunity-driven appetite for retail warehousing, the latter seeing volume reach a three-year high of £650m in Q1.
UK-wide office volume was only £2.7bn in Q1, 50% below the previous quarter and 44% below trend. Investors are seemingly more cautious towards the sector as businesses consider their post-COVID workspace strategies. The subdued pattern was evident across each of the office sub-sectors, although strong demand is being seen in life sciences covenants opportunities in the current climate.
One of Q1's largest office deals was Aberdeen Standard's £160m purchase of Friars Bridge Court, SE1 following its 103,000 sq ft lease to a life sciences occupier. Elsewhere, Brockton Everlast's £100m purchase at Cambridge Science Park and L&G's £46m acquisition of Melbourn Science Park were key to an otherwise very quiet quarter for South East offices.
Investment across the living sectors increased for a second successive consecutive quarter to reach £2.8bn in Q1, albeit 17% below the quarterly average. Despite acute operational challenges amid the pandemic, the improvement was driven by a revival of student accommodation purchasing, where Q1 volume of £1.2bn was the strongest since Q3 2019. This was underpinned by several portfolio deals and the quarter's largest overall transaction, a £500m JV between APG and Scape Student Living.
Overseas investors remained net buyers of UK property in typical fashion in Q1, with volume of £6.0bn only 4% below average. While investment from the Far East was notably subdued, North American buyers invested £3.0bn into UK property Q1, the highest in five years. Industrial is a key focus of this demand and, tellingly, overseas' volume for UK industrial hit a new record in Q1 and surpassed offices for the first time on record.
While the number of deals was encouraging, domestic volume was relatively subdued in Q1, at £5.0bn and 26% below average. Institutional volume was the main drag, with Q1 volume of £1.2bn being just half its trend level, while net institutional selling of £1.1bn was the largest quarterly sell-off since Q3 2017.
The sharp inward movement in the average transaction yield in Q4 2020 was largely reversed in Q1. The All Property average transaction yield moved out by 46bps in Q1 to stand at 5.77%. The outward movement was driven in part by weaker activity in Central London offices, with the average UK office transaction yield moving out by 106bps to 5.64%.
Ezra Nahome, CEO of Lambert Smith Hampton, commented:
"The clear success of the UK's vaccination roll-out gives more ground for optimism over the year ahead, with the relaxing of restrictions giving way to a wave of pent-up consumer, business and investment demand. However, with growing nervousness around different strains of the virus, we can take nothing for granted just yet.
"Clarity around Brexit and the international recognition of the vaccination roll-out should further enhance the global appeal of UK real estate over the year ahead. While long income assets and logistics assets will find a long list of suiters, a cocktail of risk and opportunity abounds across large parts of the market, not least offices, where relative value in a global context needs to be carefully considered alongside accelerated structural change in occupier demand."
Get in touch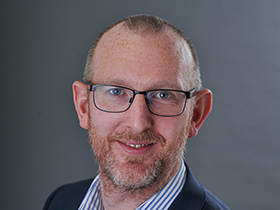 Oliver du Sautoy
Head of Research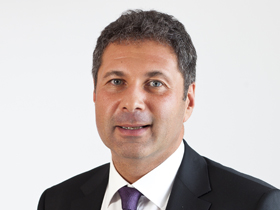 REGISTER FOR UPDATES
Get the latest insight, event invites and commercial properties by email