With growing calls to use the fallout from Covid-19 as a springboard to a green recovery, the industrial and logistics sector is an area of potentially rapid progress.
Logistics property owners and developers will be able to contribute to the achievement of more permanent emission reductions once we emerge from lockdown. A focus on existing buildings will be essential and, positively, the sector lends itself well to retrospective action.
MOVING UP THE AGENDA
The climate change agenda has undoubtedly moved up a gear over the past 12 months, through the actions of groups such as Extinction Rebellion, and it is widely regarded as the largest single threat humanity faces. This is being reflected in corporate behaviour, with environmental commitments increasingly at the heart of business planning.
Green issues have been brought into even sharper focus by the Covid-19 pandemic. While a human catastrophe, it has had positive impacts on the environment. With countries going into lockdown, energy usage has dropped, and global greenhouse gas emissions have fallen to levels last seen in 2006. There is a growing belief that green stimulus projects could have an important role to play in the economic recovery and in helping to bring about more permanent emission reductions.
Given the built environment contributes circa 40% of total UK CO2 emissions, landlords will be under increasing pressure to take action as part of the 'green recovery'. The government could also seek to ramp up environmental legislation, such as proposals that could see Minimum Energy Efficiency Standards (MEES) increase significantly so that, by 2030, no building with an EPC certificate below a B can be let.
NET ZERO IN PERSPECTIVE
If the built environment is going to play a major part in achieving the green recovery and, in the longer term, contributing to the UK government's ambitious carbon net zero target by 2050, it is vital that the performance of existing built stock is radically improved. Of the UK's estimated 1.6bn sq ft of warehousing stock, under 2% is newly built in a typical year. Clearly, an emphasis on relatively modest improvements on existing stock will be far more beneficial overall than what new build can achieve.
Delivering net zero carbon stock anew is also far from straight forward. From a whole-life perspective, the construction of a typical warehouse accounts for around half of its total carbon emissions.
IT WORKS FOR WAREHOUSING
Due to the typically large building footprints and low density associated with the sector, the existing stock of warehousing space is well-suited to retrofitting emissions mitigation technologies and other sustainability measures. Key areas of action include:
On site renewable energy: roof mounted solar PV and wind turbines are the most obvious examples, alongside battery storage for renewable energy generated on site
Smart building equipment: applied to any M&E within a unit, or smart controls if the building is M&E limited
Lighting: type of bulbs, lux level and lighting controls
Transport: electric vehicle chargers and covered cycle storage
Water conservation: rain water recycling, water efficient controls and fittings
Biodiversity: incorporate wild flowers in any landscaped areas

LANDLORD ACTIONS
While the potential for action is significant, standard FRI lease structures do pose a challenge. Such leases give landlords very little day-to-day control, so their ability to impact the operation of the building is limited. As such, a key window of opportunity for landlords to influence the performance of a building is during a lease event such as an expiry, renewal or break.
Invest in upgraded energy infrastructure and renewables
This is the most capital intensive but effective means of driving down emissions. The cost could potentially be forward funded by the landlord or form part of an incentive package to attract a new tenant, or retain an existing tenant considering a lease renewal.
Consider green lease clauses
The use of green lease clauses can help to facilitate engagement on sustainability throughout the course of the lease and to outline the party's requirements. However, these clauses should be included within the heads of terms, rather than just being inserted in the lease.
Discuss data sharing
Operational data is an invaluable tool in monitoring energy use and establishing areas of improvement. Data can be shared manually or a technical solution such as smart metering can be used to reduce the administrative task and improve the quality of the data.
Green certification
Well-known environmental certification such as BREEAM In Use and the increasingly popular NABERS accreditation can be incorporated and renewed throughout the term of the lease so that both parties can measure the performance of the asset and demonstrate ESG commitments.
Maintaining dialogue
On lease commencement, the landlord can provide a tenant handbook with guidelines around sustainable fit out, waste-handling and optimum building operation and ensure the conversation regarding sustainability continues throughout the lease.
SELLING THE BENEFITS
It is not only landlords and occupiers with a responsibility to drive the net zero agenda. As a crucial conduit between both parties, property agents can also play a key role in promoting the benefits of taking action and advising over the exact nature of possible action.
LSH's industrial division, working closely with its sustainability team, actively engages with both occupiers and landlords to promote better environmental performance in existing warehouses. LSH has successfully advised landlords over the incorporation of carbon mitigation technologies, in the process greatly enhancing the buildings' letting prospects to increasingly environmentally conscious occupiers.
Similarly, LSH has actively assisted occupiers in their own demands for stronger environmental performance. Where possible, lease negotiations should seek to maximise potential input from landlords. A key example involves exchanging conventional financial incentives with a sustainability project, such as PV roof installations or EV charging points.
LSH is working increasingly with landlords and tenants to identify solutions around carbon mitigation. If you would like any guidance on the steps you can take, we would be happy to assist.
Hounsdown Business Park, Southampton
Preparing a unit for market
To increase the building's marketability, LSH deployed several measures to improve its sustainability credentials.
Installation of electric vehicle chargers, comprising three dual 7kW chargers (serving six parking bays) alongside the trunking works to support expected future capacity.
Planning permission was sought for a 450 kWp solar PV roof installation system, with installation provided as an option to the incumbent tenant.
Both of these initiatives also benefitted from being very visual installations which helped from the marketing perspective.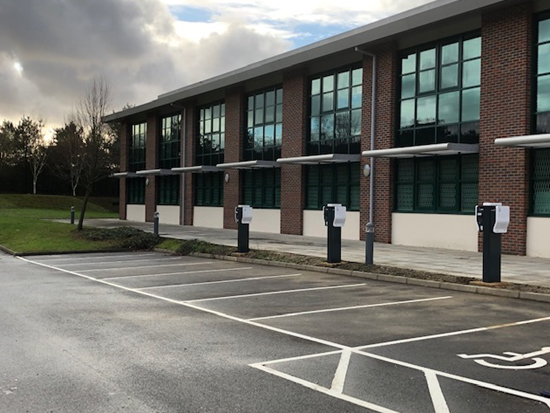 Industrial Unit, Milton Keynes
Lease negotiation
The tenant at this property was interested in installing a roof top solar PV system and approached the landlord regarding the opportunity. The landlord offered to fund the installation in exchange for the tenant agreeing to re-gear the existing lease, and to purchase the energy generated by the panels using a power purchase agreement (PPA).
The lease re-gear was agreed, and the lease was extended by ten years. The tenant agreed to the PPA, and the solar rate was capped at below market rate to ensure that the tenant benefitted from energy cost savings as part of the project.
Industrial Unit, Milton Keynes
System Size
38 kWp
Savings to tenants over 10 years
£18,650
Carbon Savings over 10 years
116 Tonnes
Lease Extension
10 Years
Project Budget
£50,000
Get in touch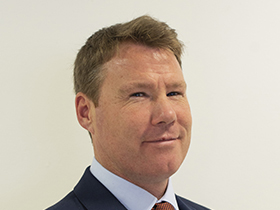 James Polson
Executive Director - National Head of Industrial and Logistics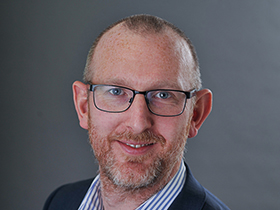 Oliver du Sautoy
Head of Research
REGISTER FOR UPDATES
Get the latest insight, event invites and commercial properties by email