RECORD LOW
Our latest UK Investment Transactions (UKIT) report revealed that total UK investment volume slumped to a record low of £3.4bn in Q2, as investors were left reeling from the effects of the lockdown. The Q2 figure was the lowest quarterly total in the 20-year history of our analysis and 75% below the five-year quarterly average.
Positively, however, the gradual easing of the lockdown went hand in hand with a clear improvement in activity later on in the quarter. Volume in June reached £1.4bn, almost twice the level seen in May, which was among the most moribund months on record.
INDUSTRIAL STRENGTH
While the effects of lockdown were felt across the market, tellingly, sectors that remained in operation were the most actively traded. At £828m, industrial accounted for a record 25% share of total Q2 volume, of which 85% was invested in distribution warehousing. And, for the first time ever, industrial bore the largest deal in the quarter, namely SEGRO's £202.5m (NIY 3.12%) purchase of Perivale Park in Greenford, London.
The vital role supermarkets played during lockdown was also reflected in resilient activity. While volume in the already beleaguered retail sector slipped to yet another record low of only £557m in Q2, a flurry of supermarket transactions accounted for 71% of retail volume, the largest being Supermarket Income REIT's acquisition of a 25.5% stake in a portfolio of Sainsbury's for £102m.
Activity in the office sector was also hit hard by the lockdown, with many live deals being put on hold and some cancelled altogether. UK Office volume in Q2 dived to a record low of £1.0bn and was down 80% on the five-year quarterly average. Predictably, this included record low volume for Central London offices, which, at £561m, fell below £1bn for the first time since Q2 2008 and was dominated by three deals in the City to overseas buyers.
FLIGHT TO QUALITY
High levels of uncertainty and aversion to risk engendered by the lockdown drove a clear flight to quality in Q2. While many of Q2's transactions were subject to price renegotiation, the All Property average transaction yield shifted down by 40bps to 5.25% during the quarter, the lowest level since the beginning of the global credit crisis in Q4 2007.
With the exception of private propcos, all buyer types recorded their lowest level of purchasing on record. In typical fashion, overseas investors were the largest buyers of UK CRE in Q2, albeit volume of £1.4bn was 79% below the five-year average. The majority of overseas investment came from North America at £337.8m. Blackstone (which purchased the iQ student accommodation portfolio for £4.7bn in Q1) continued to be active, with six transactions totalling £62m.
With many of the UK funds 'gated' amid the crisis, institutions invested a relatively paltry £747m in commercial property in Q2. L&G's £150m forward funding of West Bar Square, a major mixed-use scheme in Sheffield was the largest institutional purchase in Q2, and provided a key boost to volume in the Yorkshire and the Humber region, where volume was only 1% below the five-year average.
Ezra Nahome, CEO, commented:
"To borrow from stock market parlance, Q2 was a sea of red for activity across the UK commercial property market. But, unlike crises of the past, this has been induced by the lockdown rather than being a shock within the financial system.

"The record low volume we saw in Q2 was as we expected and reflected a whirlwind of uncertainty and a focus of investors' energies on securing their existing income streams. As the lockdown restrictions are now starting to ease, we can see confidence tentatively return to the market.

"However, the majority of investors are in wait and see mode and this is likely to lead to another subdued quarter in Q3. But, as rent arrears start to bite , we expect distress to come through later in the year , with volume boosted by a large volume of opportunity seeking capital ready to be deployed.

"The pandemic and ensuing hit to the economy will drive an even greater polarisation in the market. While long-let and secure assets will hold their value, owners of everything else including prime will have to brace themselves for impact. But this pandemic is fast-forwarding structural change in the market, and those investors that exploit this though the repurposing of existing assets to new and more relevant uses could stand to benefit most of all."
GET YOUR COPY
Register your details to receive a copy of our full Q2 2020 UKIT report.
Get in touch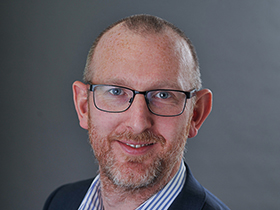 Oliver du Sautoy
Head of Research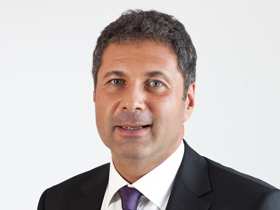 REGISTER FOR UPDATES
Get the latest insight, event invites and commercial properties by email