Uncertainty over Brexit saw UK investment volume slump to a six-year low of £8.8bn in Q2, down 22% on Q1 and 40% below the five-year quarterly average, according to Lambert Smith Hampton's latest UK Investment Transactions (UKIT) report.
While strong activity across the Living sectors gave some respectability to total volume in Q1, all sectors of the market saw below average volume in Q2. Living actually endured the largest fall from grace of any sector, with Q2 volume tumbling by 70% from Q1 to a three-year low of £1.6bn.
With Q2 volume of £3.9bn, offices appeared the most resilient of the main sectors, standing 33% below the five- year quarterly average. Central London offices volume of £2.8bn was relatively respectable, rebounding by 53% on Q1, but this was underpinned by Citigroup's long-muted £1.1bn (4.23% NIY) purchase of 25 Canada Square, E14 from AGC Equity Partners.
Overall retail volume continued its subdued run of activity in Q2, although shops actually came closest of any sub-sector in the market to a par performance. Shop volume of £920m in Q2 was only 14% below the five-year quarterly average, albeit flattered by Realty Income Corporation's £420m purchase of a portfolio of Sainsbury's Superstores.
The impasse was evident across each of the main buyer types. Investment from institutions fell to £1.3bn in Q2, a substantial 40% decrease on the previous quarter and the lowest volume since Q3 2016, which followed the Brexit Referendum. They were also net sellers to the tune of £831m in the quarter, partly reflecting their requirement to maintain cash reserves to guard against redemptions from their property funds.
Meanwhile, investment from overseas buyers – which had been key to driving volumes in the aftermath of the Brexit vote in 2016 – slipped to a six year low of £4.7bn. As ever, overseas investors were net buyers of UK real estate, to the tune of £1.9bn in the quarter.
With regard to pricing, the All Property transaction yield moved out by 22 bps during Q2 to stand at 5.70%, its highest level since Q1 2015. Industrial saw the strongest outward movement of the main sectors, moving up 68 bps from a record low in Q1 to 5.46%. The movement in average yields reflects a lack of prime stock changing hands in Q2, as opposed to material price correction.
Ezra Nahome, CEO of Lambert Smith Hampton, commented:
"Brexit's extension out to October has clearly weighed heavily on appetite to do deals. The fundamentals of investing in UK real estate remain sound, but uncertainty over the Brexit outcome and a lack of distress in the current market is stifling activity.
"While there is no shortage of capital in the market looking to invest, the climate of uncertainty has proven detrimental to the market for secondary product. The buyers are out there but there is caution around current pricing levels, while vendors have little incentive to sell below current valuations.
"A resolution to Brexit, one way or the other, will be vital in restoring activity to a level that better reflects the attractive properties of UK real estate. Volumes are set to remain subdued until clarity emerges over Brexit, after which we can expect a significant release of pent-up demand and a rebound in volumes in Q4.
Get in touch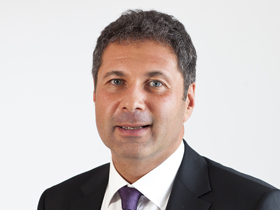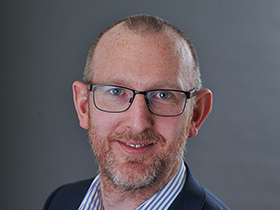 Oliver du Sautoy
Head of Research
REGISTER FOR UPDATES
Get the latest insight, event invites and commercial properties by email