Following the Government's guidance in respect of its enhanced social distancing measures in relation to the COVID-19 pandemic, widespread closure of workplaces has become essential to slow the spread of the virus.
The effect of properties becoming wholly or partially unoccupied presents a number of challenges for landlords, so we have put together some useful advice to ensure your assets are protected during this unprecedented period
Maintenance requirements
In line with government advice, our front-line property management teams are limiting site visits to reduce the risk of spreading the virus and ensure the safety of persons working on site. We are therefore currently prioritising tasks based on their criticality i.e. those relating to:
Health and Safety
Fire risk
Water risk management
Statutory requirements
Implementation of insurance provisions for clients
If you're aware that your tenant has completely or partially vacated their premises, it's essential that you notify your managing agent immediately so that they can undertake the necessary measures to safeguard your property from theft and/or damage.
If you do not currently have a managing agent, some basic, yet essential steps you can take yourself include:
Notify your insurance company to ensure continuity of cover;
Ensure the building is secure and that all protection systems have been tested and are fully functioning;
Disconnect or powering down non-essential mains services;
Undertake regular flushing and temperature monitoring of water outlets (sinks, toilets, showers, etc.) to reduce the risk of stagnate water and Legionella growth;
Undertake regular safety and security inspections to identify and remedy potential issues and deter criminal activity;
Seal up letter boxes and clear all waste refuse and other disused combustible materials.
Prior to the building / part(s) of the building becoming re-occupied, you should recommission and test the relevant systems beforehand.
More information about our services can be found on our Property and Asset Management page.
Business rates implications
Owners of vacant properties are exempt from business rates for up to a maximum of six months from the date of vacation. However, in order to qualify for this relief, the property must be empty of all items excluding plant, machinery and equipment. In most COVID-19 related cases it is likely that items such as files or personal belongings will remain insitu, in which case the property is still deemed to be occupied and therefore empty rates relief will not be applicable.
That said the Government has introduced a 100% business rates discount for the retail, leisure and hospitality sectors and those landlords whose premises fall outside these use-classes may be able to challenge their rates liabilities on the basis of a Material Change in Circumstances.
Visit our Business Rates page for further guidance.
Break clauses, expiries and defaults
While the Government has announced a moratorium on Coronavirus-related commercial forfeiture for a minimum of three months, some tenants may have looming breaks or expiries which they are fully within their rights to exercise.
Many leases contain specific provision for a tenant to reinstate a premises on the proviso of notice being served by the landlord – Have you protected your position with respect to reinstatement?
Are your tenants able to comply with the yield up provisions contained within the lease end? Will tenants be able to provide Vacant Possession?
Our Building Consultancy team can offer a full lease review and ensure you don't miss out on the opportunity to serve essential notices or frustrate lease termination scenarios.
If your tenant requests a lease surrender we can negotiate this on your behalf, advising you of any risks and enabling you to make an informed decision.
Despite the obvious decline in occupier demand across most asset classes, our Agency teams have a proven track record in delivering results and can assist you in re-marketing any void space.
Visit our Building Consultancy, Lease Advisory or Agency pages for further guidance.
Re-purposing assets
Underutilised or mothballed properties may have the potential to be temporarily or permanently re-purposed for more viable uses i.e. to serve as makeshift hospitals, car parking, ambient storage, distribution facilities, etc.
We can help you review your property portfolio and provide an assessment of optimal use of the properties you hold that are currently unoccupied or vacant, while simultaneously preparing applications for temporary changes of use and providing an evaluation of any improvements required before putting them forward to potential occupiers. Not only will this enable you to assist our essential services during this critical time, it could also reset the clock in respect of any empty rates relief you may be entitled to.
Visit our Planning, Development & Regeneration or Building Consultancy page for further guidance.
Need more help?
This situation and Government guidance is evolving daily and we will continue to update our clients as more details are unveiled. You can also visit our dedicated COVID-19 online resource hub for additional guidance.
In the meantime, should you have any specific concerns or requests please don't hesitate to get in touch and we will do our utmost to provide you with the best advice during these unprecedented times.
Get in touch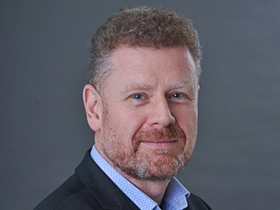 Steve Norris
Executive Director - National Head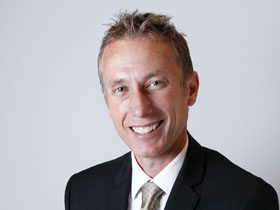 Paul Nash
Senior Director - National Head of Rating
REGISTER FOR UPDATES
Get the latest insight, event invites and commercial properties by email